Artificial Grass & Astro Turf in Delray Beach, FL
Keep your artificial lawn looking its best with our cleaning services
It's amazing how fast weeds pop up on your lawn. They thrive in the hot, humid climate of Delray Beach. If weeds thrive, but your grass is brown and crispy, you probably spend a ton of time outside doing lawn maintenance. You waste hundreds on fertilizer that doesn't work, and the next thing you know, you don't get to relax at all on your days off.
Installing artificial grass from TurfDoctor could solve all your problems. You won't have to worry about weeds popping up overnight, and your grass will stay green all year long.
After we complete your custom turf installation, you won't have to spend time in the hot sun cutting grass and pulling weeds. If your artificial grass needs repair or cleaning, we will provide detailed service to keep your lawn looking new.
TurfDoctor in Delray Beach, FL is a one-stop shop for all synthetic turf and fake grass needs. From artificial turf cleaning to synthetic grass installation, TurfDoctor has you covered.

Why TurfDoctor?
Whether you need a replacement piece to patch up your artificial lawn or sanitation services to remove residue, TurfDoctor is your first choice. We can repair damaged artificial grass on residential and commercial properties for cost-efficient prices. Our knowledgeable crew helps residents and business owners looking for high-quality artificial turf maintenance with a low price tag.
Ensure that your artificial turf stays in top shape. Trust the experts at TurfDoctor for all of your synthetic turf needs. Contact us today to learn more about how to maintain your artificial lawn.
CALL NOW
Astro Turf Installation in Delray Beach, FL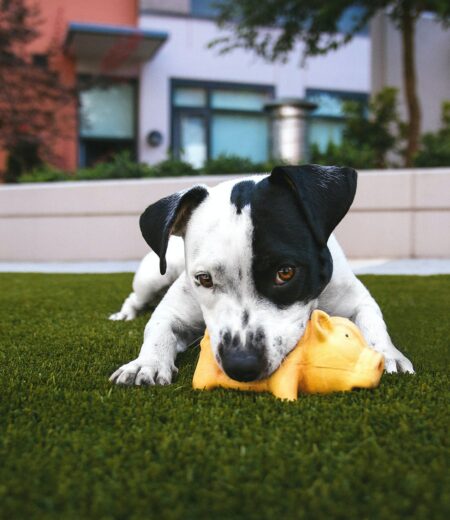 Some homeowners don't realize that artificial turf is pet-friendly. It doesn't produce any toxic fumes like other synthetic materials, and your pets can use your lawn as normal. Your indoor flooring will benefit as well because, with artificial grass, you will never end up with muddy paw prints all over the place.
If you hate buying your kids new clothes that end up with grass stains a week later, Astroturf is a wise investment for your family. The synthetic material may look just like grass, but it won't cause grass stains, no matter how hard your kids play outside. Get turf installation and enjoy the benefits today.
Artificial Turf Installation in Delray Beach, Florida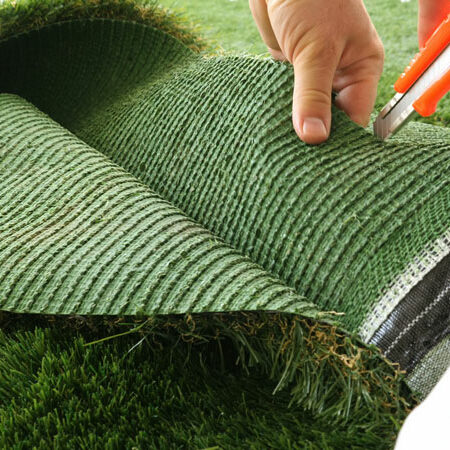 Artificial turf needs occasional maintenance to stay in good condition. Naturally occurring elements in rainwater can cause hard water stains to form over time. While they aren't harmful, they can diminish the look of your lawn.
It is possible for bacteria and odors to form on your artificial lawn, especially if you have pets. Because of regular water exposure, mold and mildew can grow underneath the turf. During our cleaning service, we use biodegradable cleaners to disinfect and deodorize your yard.
About Delray Beach, FL
Delray Beach has three miles of beaches on Florida's Gold Coast. Settlers arrived in the early 1900s, and by the 1910 census, 904 people lived in Delray Beach. Today, there are over 65,000 Delray Beach citizens, and it is the hometown of many notable people, including Venus and Serena Williams.
TurfDoctor provides comprehensive artificial grass installation and maintenance in Delray Beach and nearby areas. Fill out our online form to schedule a free quote.
Customer Reviews
What People Are Saying about TurfDoctor
"We've got 2 German Shepherds, all the hair, odor and waste are all gone!"

"Our turf looks like the first day it was installed! These guys are so professional and get the job done!"

"We tried everything to get our turf to smell fresh, nothing worked, the TurfDoctor's made our turf look and smell fresh instantly!"

"If you want your turf to look like the first day you got it? Call the TurfDoctor's!"

"Had another quarterly service, we are so happy with TurfDoctor!"

"I never write reviews, but I tried everything to make my turf look and smell fresh. Nothing worked. THESE GUYS WORK! Highly recommend them."
Contact TurfDoctor Today!
Do you Need Service? Count on TurfDoctor, we make your green instantly clean so you can get back to enjoying your artificial grass again. Send us a message, and we will respond as quickly as possible.
Call Us at TurfDoctor Today
Call us at 1-888-988-7336 to get started with TurfDoctor's artificial grass installation, repair, or cleaning services.
We bring your vision to life!