Putting Green Artificial Grass in Lantana, Delray Beach, Wellington, Palm Beach Gardens, Boca Raton, FL, and the Surrounding Areas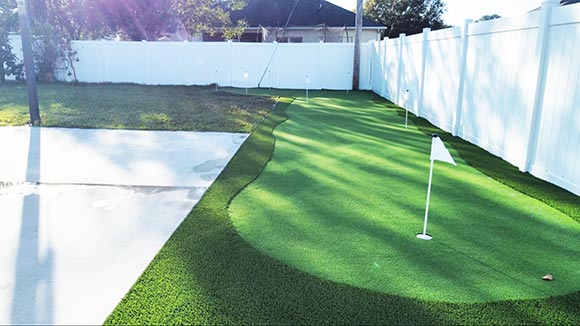 Choose TurfDoctor to install, repair, and maintain your place to play golf!
Rejuvenate your old putting green's artificial grass or call us to custom-design a lush landscape for your golfing space.
As your premier turf specialists in Lantana, Boca Raton, Wellington, Palm Beach Gardens, Delray Beach, Boynton Beach, and the surrounding areas, our team at TurfDoctor provides professional synthetic turf services, including repairs, cleaning, disinfection, installation, and infill. At TurfDoctor, we keep your synthetic turf looking fresh and clean so that you can drain your putts every time you practice.
We provide only the best in quality, innovative design, and durability.
Putting Green Artificial Grass Installation
Our TurfDoctor team performs fast putting green installations that last for years. Our professional installers will handle everything for you, including all the necessary prep work and cleanup after completing the project.
Our synthetic turf putting green installation process involves several steps, including:
Assessment of space
Careful excavation
Soil compaction
Placement of geotextile sheet over the soil
Base construction
Installation of putting green turf
Once our TurfDoctor crew installs your putting green artificial grass, we will take care of other tasks to ensure that it will last for a long time.
You can reduce your water usage and save on maintenance fees by installing artificial grass for your putting green. You will not need to apply any fertilizers or pesticides to your synthetic putting green grass. With artificial turf, you also do not have to worry about damage from inclement weather.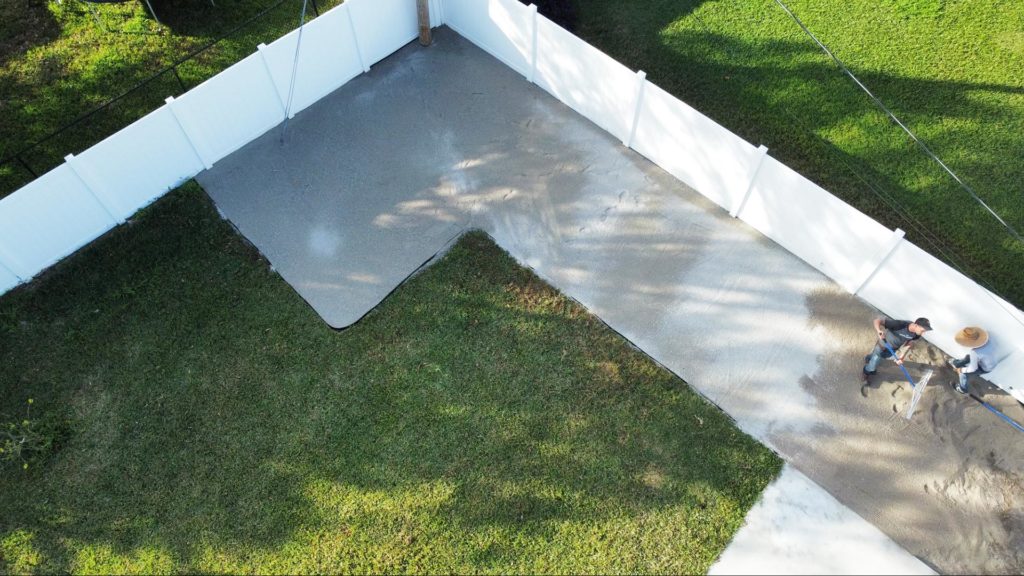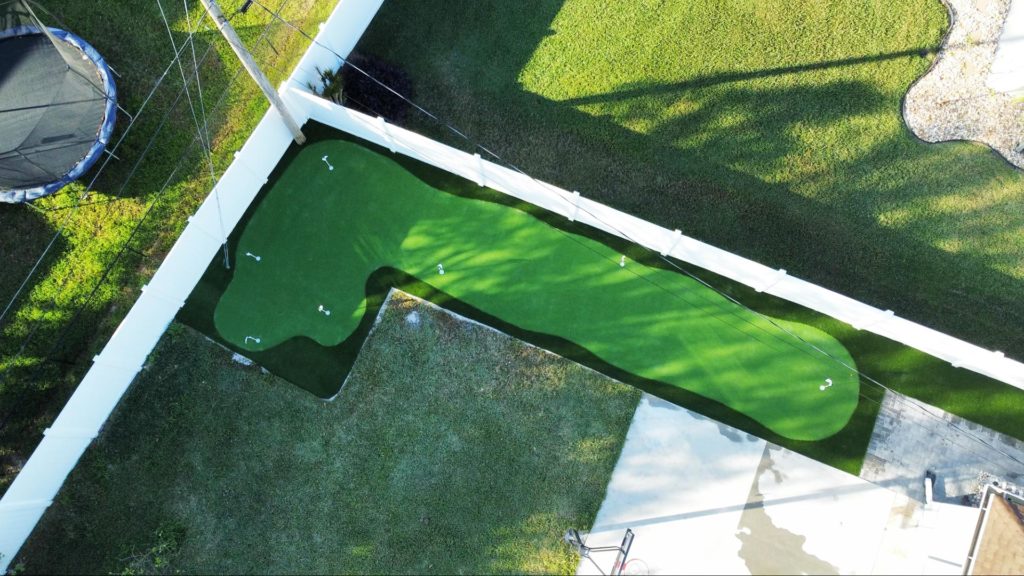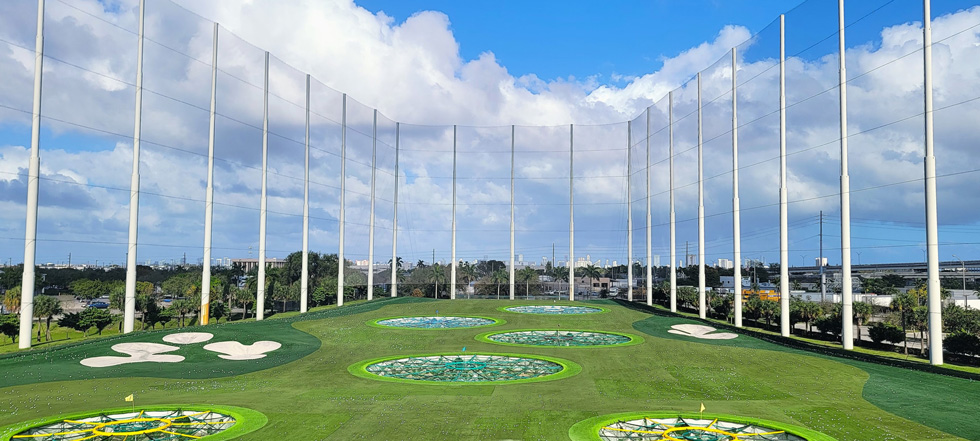 Artificial Grass for Commercial Golfing Spaces
We can transform Miniature Golf parks into stunning works of art that will attract even more customers. Having a perfectly green and clean artificial turf is a must to attract customers to play putt-putt golf.
We offer an experienced team of TurfDoctors to transform a dull, boring park experience into an incredible memory that everyone is talking about!
Learn More
Maintain Your Artificial Turf with TurfDoctor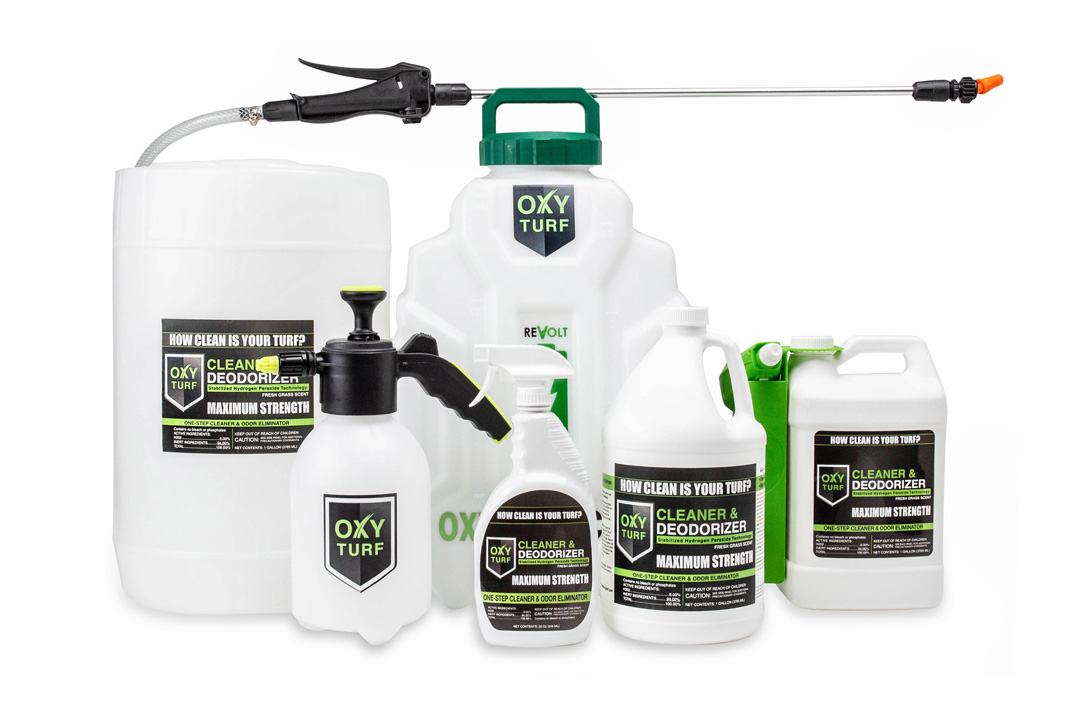 Clean your putting green with OxyTurf Artificial Grass Disinfectant
Proper artificial turf maintenance requires experienced specialists who use cutting-edge equipment and the latest techniques. At TurfDoctor, our maintenance professionals provide unmatched services.
We offer OxyTurf-powered artificial grass cleaning for your putting green—an EPA-regulated product that kills 99.9% of germs and bacteria. We will clean it even if we didn't install it!
You can also perform your own synthetic turf maintenance, including:
Removing leaves or other debris from your turf
Preventing weeds from growing by applying weed-killer
Applying treatment for bacteria and mold
Keeping your turf odorless by using OxyTurf
At TurfDoctor, we help keep your putting green turf bright and beautiful. Whether you require leveling repairs, want to adjust your stimp speeds, or wish to restore the degraded surface condition, our TurfDoctor team can do it all.
Our professional cleaning services will keep your putting green shiny and clean with the best disinfectant solution on the market: OxyTurf.
Customer Reviews
What People Are Saying about TurfDoctor
"We've got 2 German Shepherds, all the hair, odor and waste are all gone!"

"Our turf looks like the first day it was installed! These guys are so professional and get the job done!"

"We tried everything to get our turf to smell fresh, nothing worked, the TurfDoctor's made our turf look and smell fresh instantly!"

"If you want your turf to look like the first day you got it? Call the TurfDoctor's!"

"Had another quarterly service, we are so happy with TurfDoctor!"

"I never write reviews, but I tried everything to make my turf look and smell fresh. Nothing worked. THESE GUYS WORK! Highly recommend them."
Contact TurfDoctor Today!
You Need Service? Count on TurfDoctor, we make your green instantly clean so you can get back to enjoying your artificial grass again. Send us a message, and we will respond as quickly as possible.
Call Us at TurfDoctor in Lantana, Boca Raton, Wellington, Palm Beach Gardens, Delray Beach, Boynton Beach, and the Surrounding Areas
Call our TurfDoctor team at 1-888-988-7336 to receive an estimate on your putting green artificial grass installation. We bring your vision to life!