Commercial Artificial Turf Installation, Maintenance & Repairs, and Cleaning Services in Lantana, Boca Raton, Boynton Beach, Delray Beach, Palm Beach Gardens, Wellington, FL, and the Surrounding Areas
At TurfDoctor, we offer the professional turf installation, maintenance, repair, and cleaning services you need to begin making the most of artificial turf within your business. We've worked with numerous commercial clients throughout Lantana, Boca Raton, Wellington, Palm Beach Gardens, Delray Beach, Boynton Beach, and the surrounding areas.
We offer the following services for commercial businesses:
Turf installation
Turf maintenance and repairs
Turf cleaning, powered by OxyTurf
Contact us today to schedule a consultation.
CALL 888-988-7336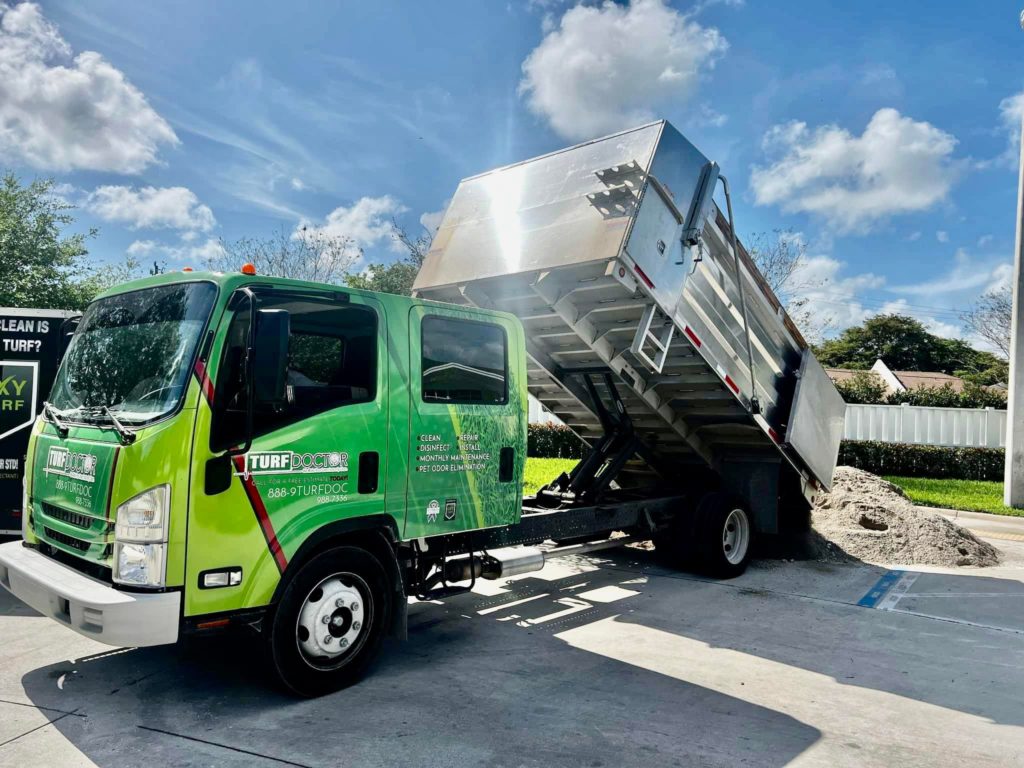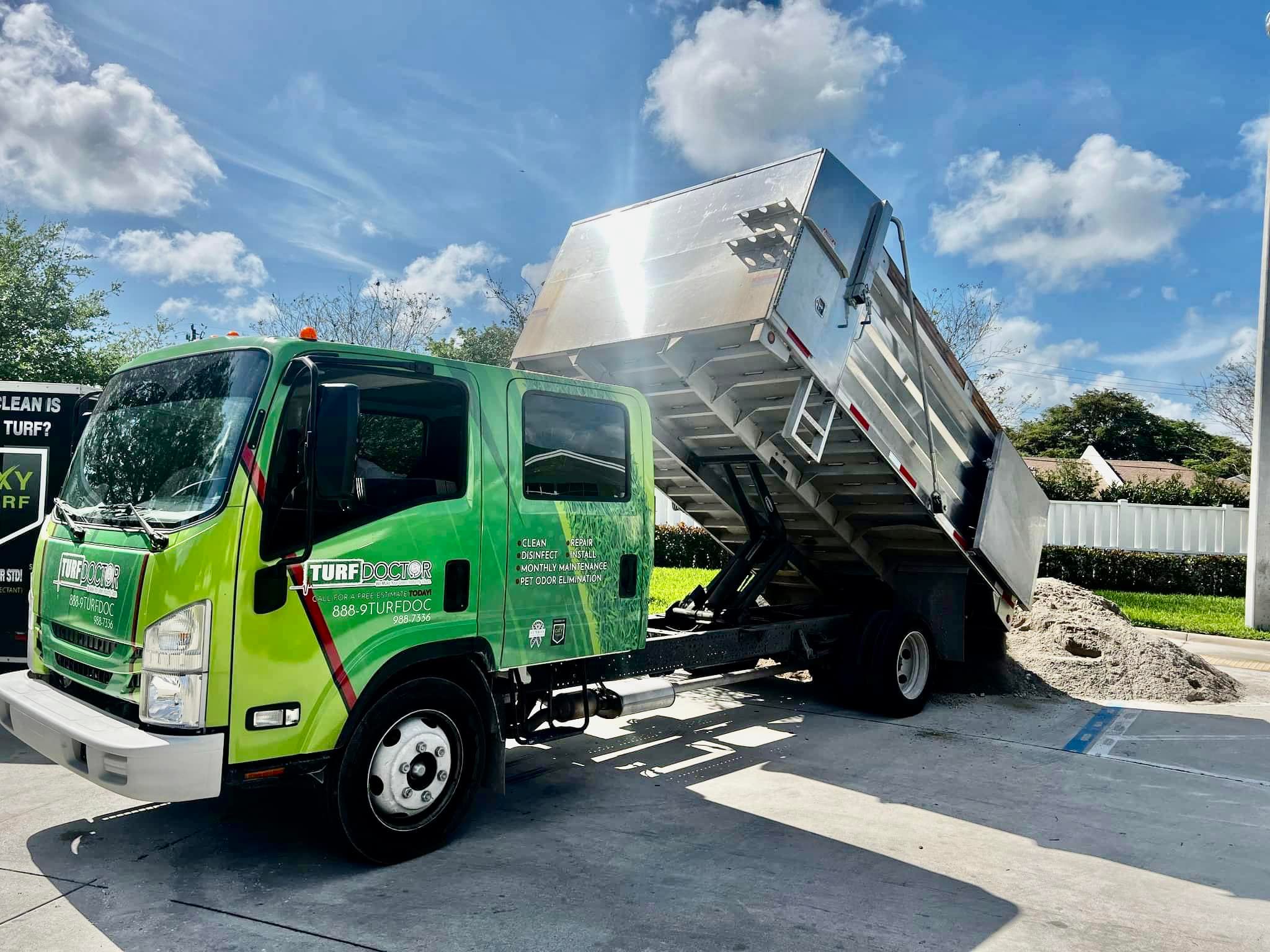 Commercial Artificial Turf Services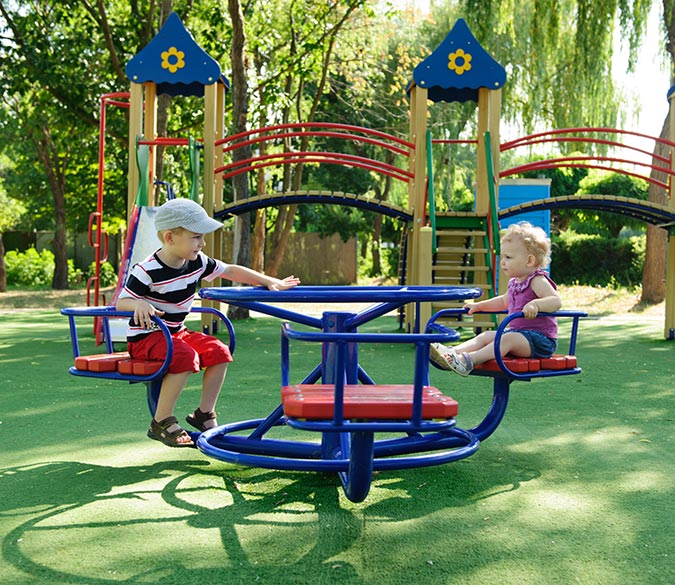 PLAY YARDS & PLAYGROUNDS
Artificial turf systems provide a safe, soft foundation for commercial playgrounds. This material offers superior cushioning to popular playground surfaces like mulch, gravel, or rubber. It also requires little maintenance and can withstand over ten years of regular use, making it an affordable alternative.
Read More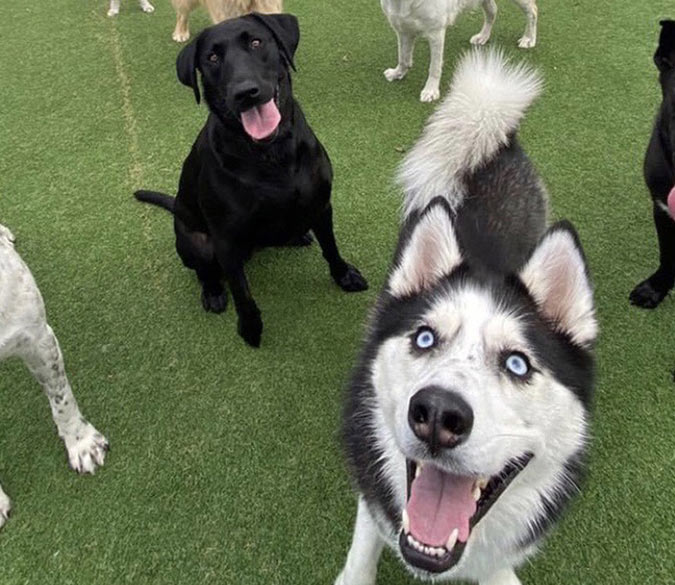 DOGGY DAY CARE
Artificial grass installations offer a more durable alternative to natural grass for doggy daycares. This material is low-maintenance and can withstand digging, rolling, and other impacts more reliably than natural grass. It also maintains a fresh, beautiful appearance through the Florida heat and sunshine.
Read More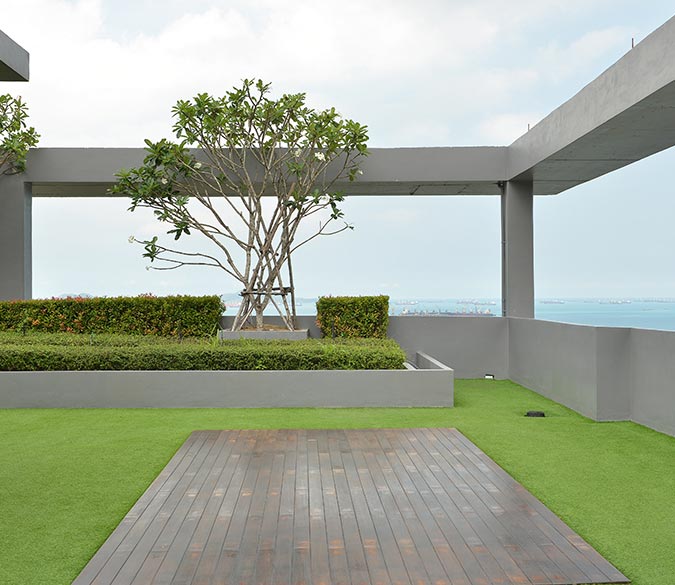 RESTAURANTS & HOTELS
Lush, green grass adds an attractive, upper-scale atmosphere to area hotels and restaurants. However, keeping natural grass in this beautiful, healthy condition can be time-consuming and expensive.
Instead, fake grass offers the aesthetic appeal of a natural lawn without the maintenance. This material is soft, vibrant, and natural-looking, offering the perfect appearance and functionality for hotels, cafes, and restaurants.
Read More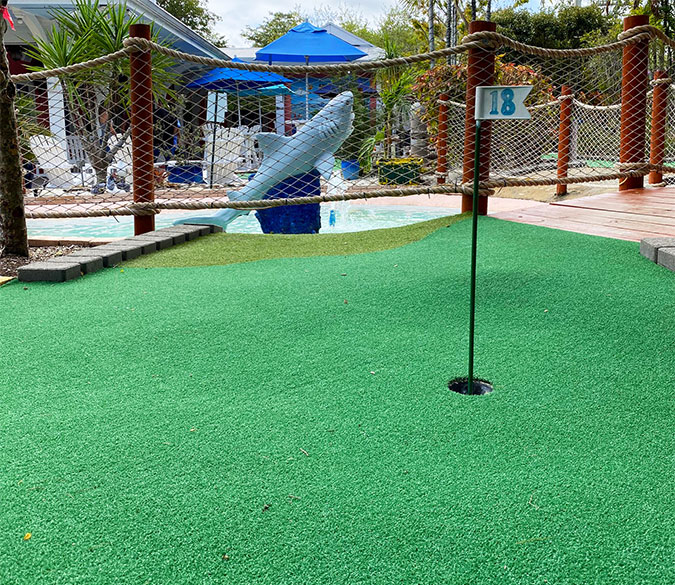 MINI-GOLF / GOLF COURSE GREENS
Golfers expect golf greens to be lush, soft, trim, and bright green at all times. Instead of trying to maintain natural grass to these standards, why not install beautiful, durable turf in its place?
Our artificial turf meets the exact specifications for golf greens, making it a suitable, effective alternative to natural grass on golf courses.
Read More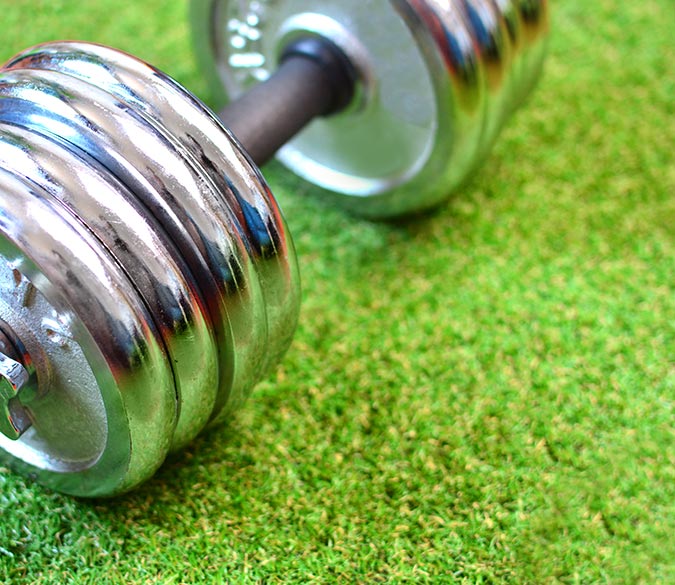 GYMS & FITNESS CENTERS
Synthetic grass can create a natural, attractive appearance in gyms and fitness centers. You can install this turf inside your commercial fitness business to provide members with an indoor putting range or practice area. You can also use artificial turf as a safer, cushier alternative to concrete flooring.
Read More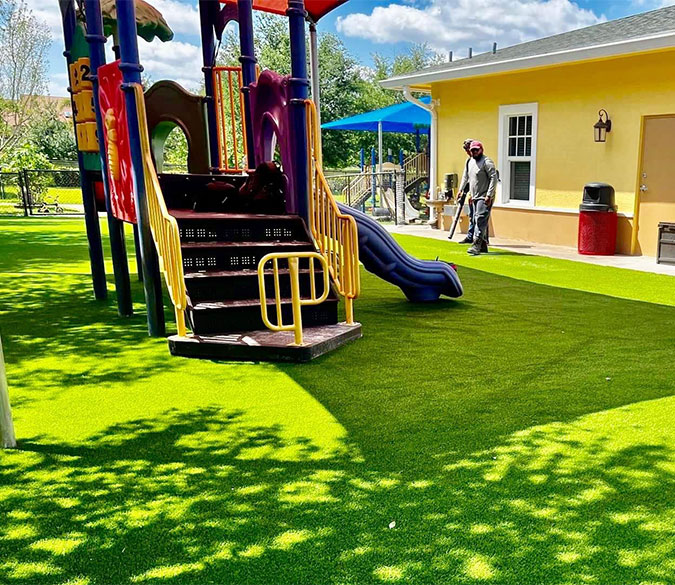 DAYCARE / PRE-K SCHOOLS
Installing artificial turf around your daycare or Pre-K school can help prevent injuries on the playground equipment. This material can also save you the maintenance expenses of upkeeping natural grass while producing a professional, attractive image of your school.
Read More
Customer Reviews
What People Are Saying about TurfDoctor
"We've got 2 German Shepherds, all the hair, odor and waste are all gone!"

"Our turf looks like the first day it was installed! These guys are so professional and get the job done!"

"We tried everything to get our turf to smell fresh, nothing worked, the TurfDoctor's made our turf look and smell fresh instantly!"

"If you want your turf to look like the first day you got it? Call the TurfDoctor's!"

"Had another quarterly service, we are so happy with TurfDoctor!"

"I never write reviews, but I tried everything to make my turf look and smell fresh. Nothing worked. THESE GUYS WORK! Highly recommend them."
Contact TurfDoctor Today!
You Need Service? Count on TurfDoctor, we make your green instantly clean so you can get back to enjoying your artificial grass again. Send us a message, and we will respond as quickly as possible.
Contact our TurfDoctor Artificial Turf Installers today!
Call us at 1-888-988-7336 to learn more about our commercial turf services.