Artificial Grass for Driveways, Pavers, Ivy Walls, and Privacy Fences in Lantana, Boca Raton, Wellington, Palm Beach Gardens, Delray Beach, FL, and the surrounding areas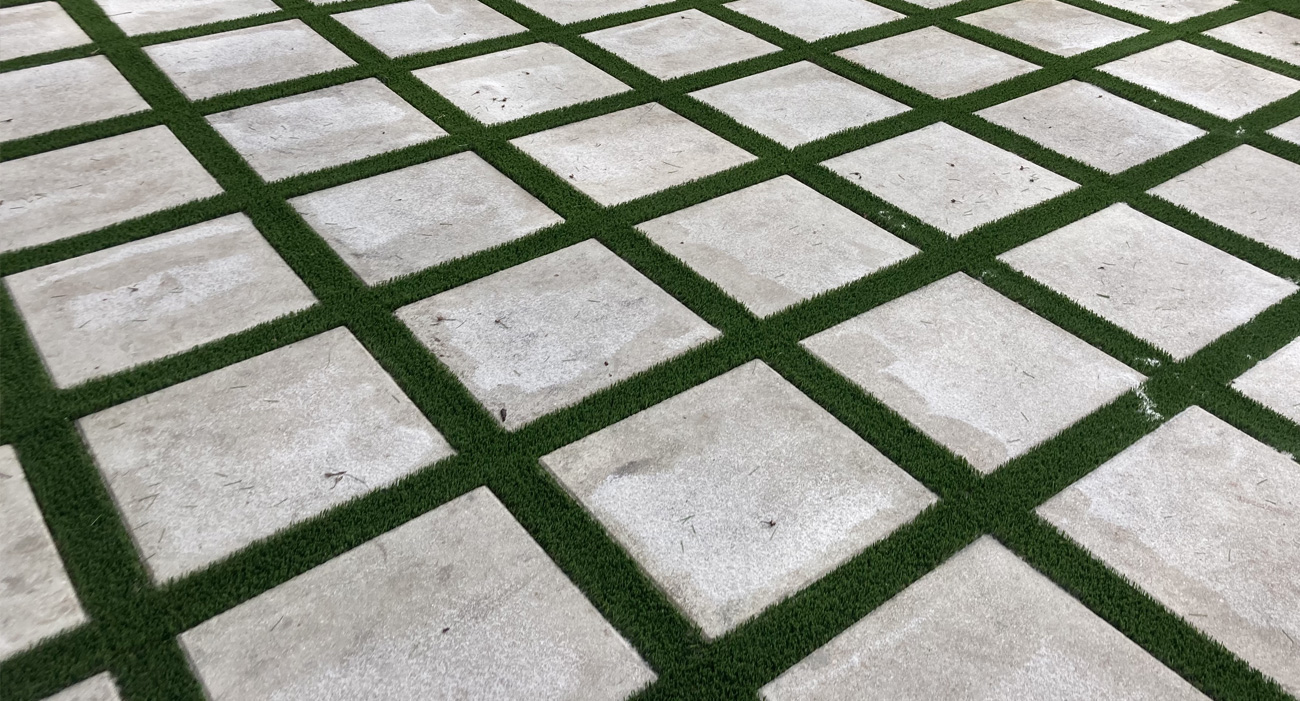 Artificial Turf Installation, Maintenance, Repairs, & Cleaning
Installing artificial grass for areas around pavers, driveways, etc. can enhance your home's curb appeal and eliminate the maintenance involved in natural grass.
At TurfDoctor, we offer fake grass maintenance and repairs for areas around pavers, driveways, privacy fences, and more. We also provide reliable installation using the industry's best equipment and techniques.
CALL 888-988-7336
Artificial Turf for Driveways
You may be wondering — is it possible to cover your driveway with artificial turf?
The answer is yes and no.
We recommend installing artificial turf only in areas of your driveway that do not see vehicular traffic. You want to avoid driving over turf, as your car's weight could pull the yarn away from the grassing material and shorten the turf's lifespan.
However, we'd be happy to help you develop a functional yet attractive driveway design that uses artificial turf to its fullest advantage.
For example, you can decrease the size of your driveway by adding artificial grass in corners or unused sections. Alternatively, you could use turf to create a path from your driveway to your front door or other outside elements.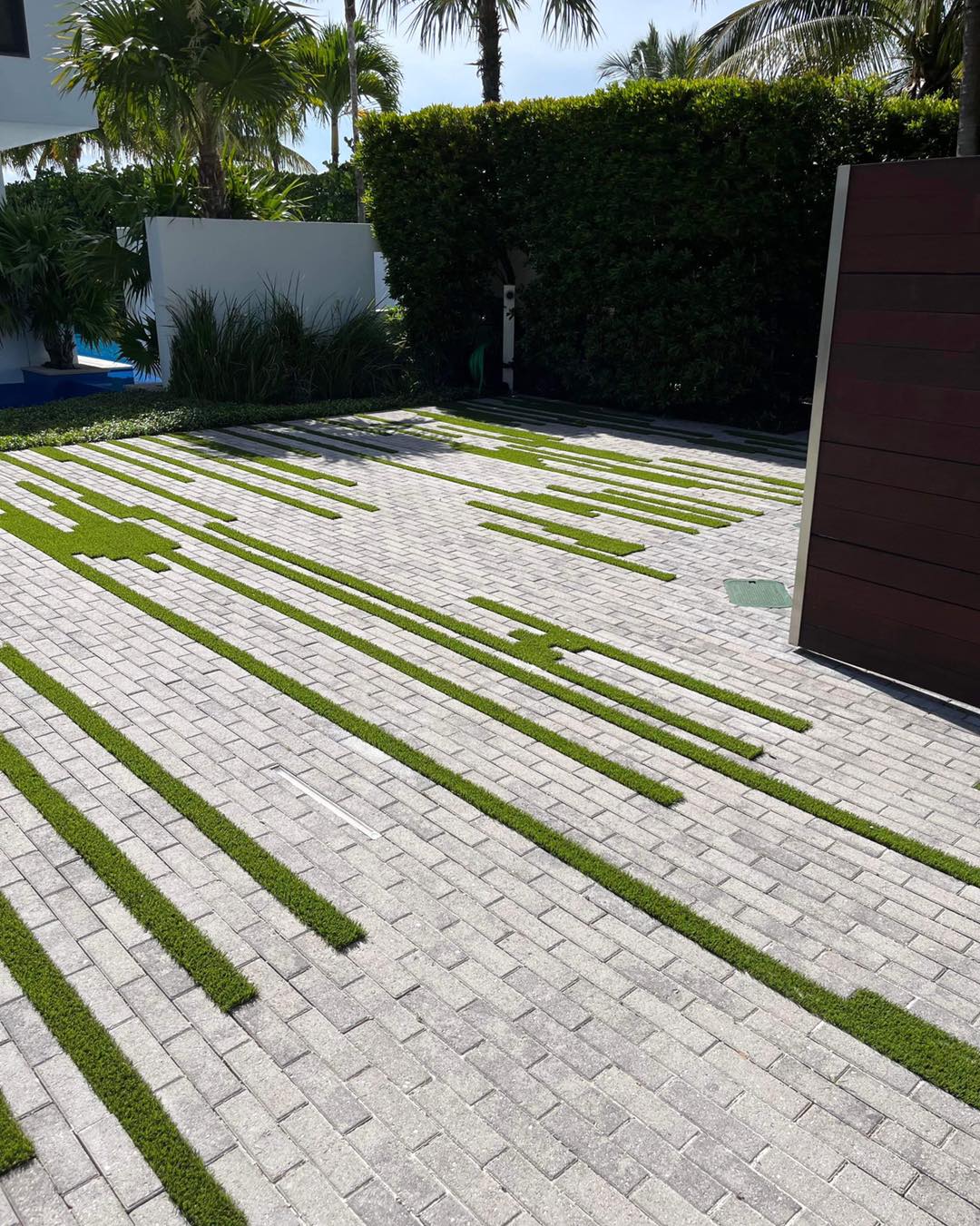 Artificial Turf for Ivy Walls & Privacy Fences
Adding artificial greenery to your outdoor walls and privacy fences is an easy way to transform your outdoor space into a calming, fresh oasis. We install the softest, most realistic artificial turf in the industry, creating a natural-looking finish. Your artificial ivy will look green, fresh, and vibrant for years to come.
REQUEST A QUOTE
Artificial Turf for Pavers
Installing synthetic grass between driveway pavers can create a more natural division between the driveway and your yard. We take a uniform approach to installing turf between pavers by first laying the turf over the entire area, then cutting out the sections where the pavers lay.
Fake Grass Maintenance & Repairs
Hiring our team for professional turf maintenance and repairs can keep your turf looking its best and ensure that it functions as it should on your lawn. We'll prevent debris build-up, help your turf drain properly, and fix any damaged areas as needed.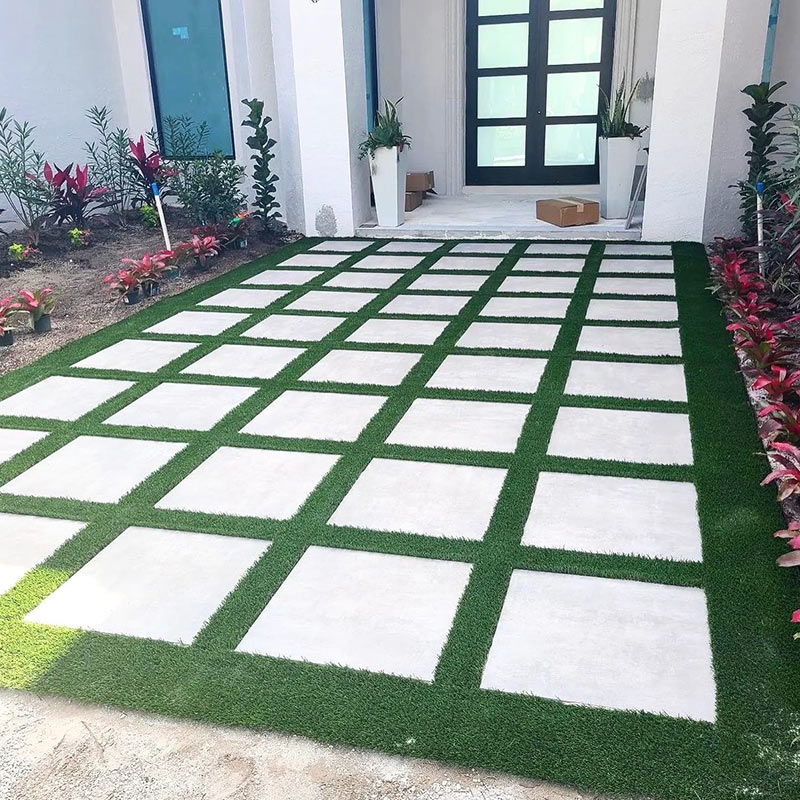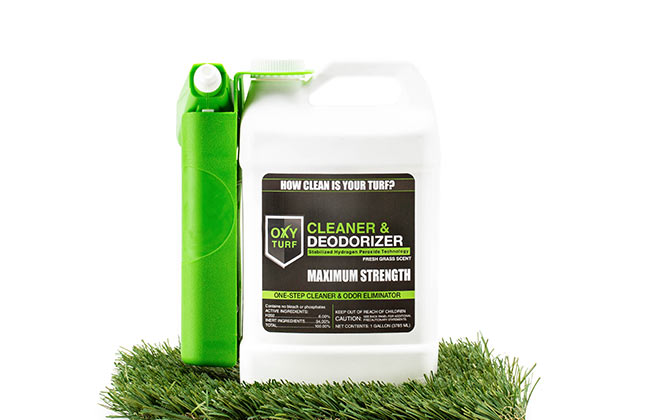 Artificial Grass Cleaning Powered by OxyTurf
We use the most effective turf cleaning product in the industry — OxyTurf — to disinfect and deodorize artificial grass. OxyTurf kills 99.9% of bacteria and germs, leaving your synthetic lawn fresh and clean for your family, pets, and visitors.
Customer Reviews
What People Are Saying about TurfDoctor
"We've got 2 German Shepherds, all the hair, odor and waste are all gone!"

"Our turf looks like the first day it was installed! These guys are so professional and get the job done!"

"We tried everything to get our turf to smell fresh, nothing worked, the TurfDoctor's made our turf look and smell fresh instantly!"

"If you want your turf to look like the first day you got it? Call the TurfDoctor's!"

"Had another quarterly service, we are so happy with TurfDoctor!"

"I never write reviews, but I tried everything to make my turf look and smell fresh. Nothing worked. THESE GUYS WORK! Highly recommend them."
Contact TurfDoctor Today!
You Need Service? Count on TurfDoctor, we make your green instantly clean so you can get back to enjoying your artificial grass again. Send us a message, and we will respond as quickly as possible.
Call Us at TurfDoctor in Lantana, FL Today
Contact our TurfDoctor team today at 888-988-7336 to schedule a driveway turf installation, maintenance, repair, or cleaning service.