Artificial Grass for Daycares and Pre-K Schools in Lantana, Boca Raton, Wellington, Palm Beach Gardens, Delray Beach, FL, and the surrounding areas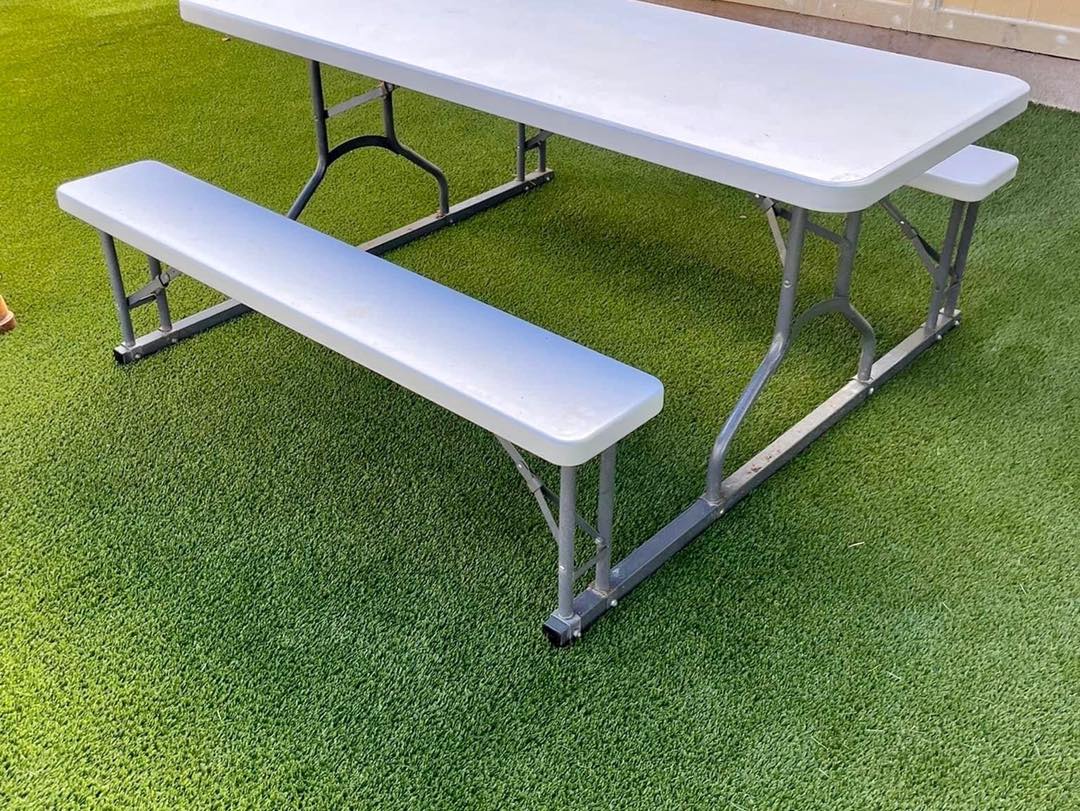 Fake grass for Daycares & Pre-K Schools
If you're considering replacing your daycare's natural grass with artificial turf, working with a top-quality turf company is essential.
At TurfDoctor, we've installed artificial grass for daycares and Pre-K schools across Lantana, Boca Raton, Wellington, Palm Beach Gardens, Delray Beach, Boynton Beach, and the surrounding areas. We also help numerous schools maintain and sanitize their fake grass and synthetic turf to optimize its safety for students.
You can trust our team to install a beautiful synthetic grass system on your daycare property and take all the work out of maintaining it.
CALL 888-988-7336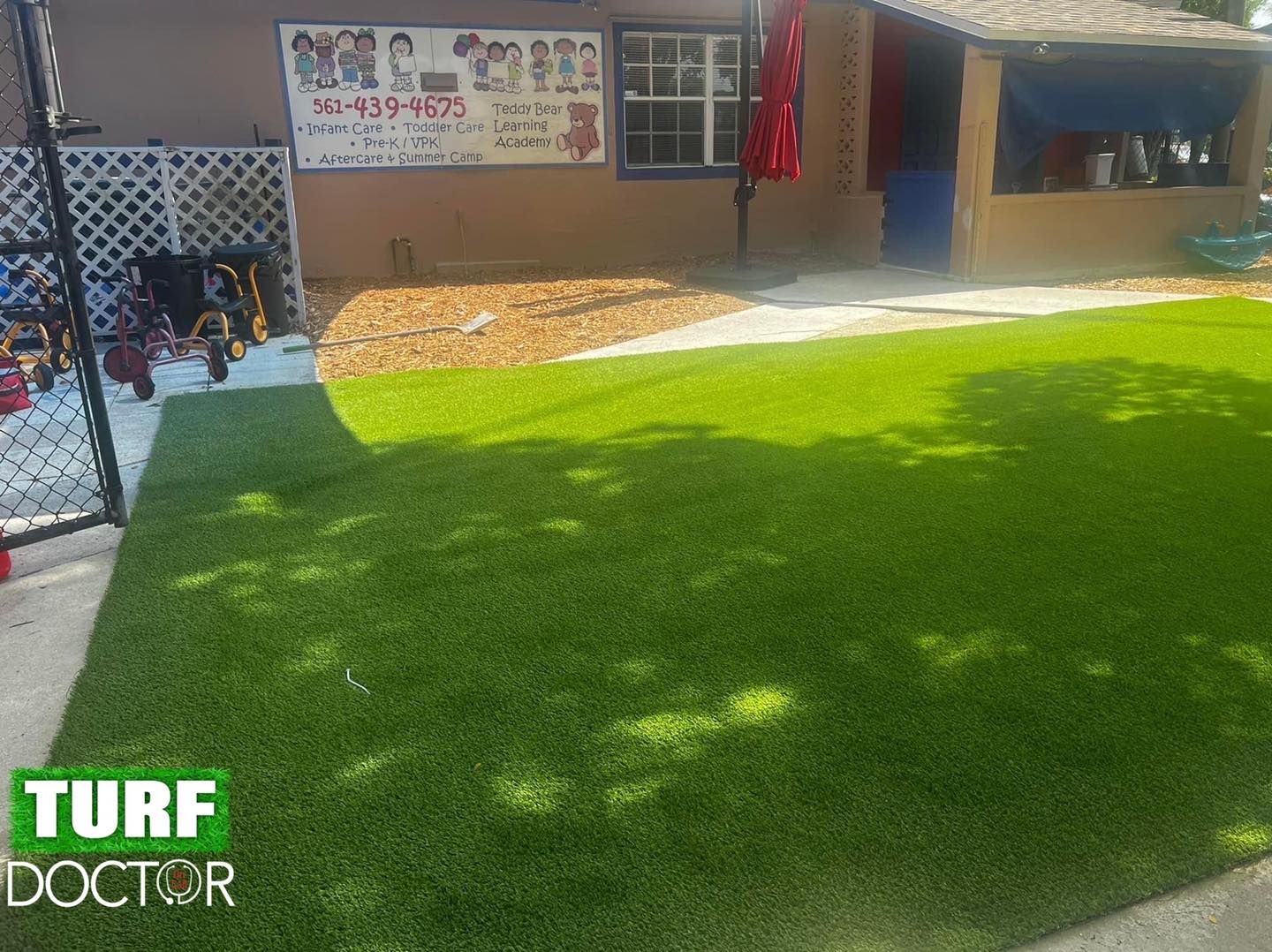 Artificial Turf Installation for Daycares and Pre-K Schools
Installing artificial turf around your daycare center can be highly beneficial.
First, artificial grass requires very minimal maintenance compared to natural grass. You can benefit from artificial grass's lush, green appearance without needing to mow it yourself or hire a weekly lawn maintenance company. The Florida sun and extreme precipitation are no match for artificial turf.
Additionally, an artificial lawn can paint a professional, high-class image of your daycare or Pre-K school that may encourage potential parents to check out your services.
Artificial Turf Installation for Playgrounds
Artificial grass is also an excellent alternative to playground materials like mulch, rubber, and gravel.
Turf offers more cushioning and support than other playground materials, making it more comfortable to play on. Additionally, this material can help prevent injuries, as it provides a softer impact when children fall or jump off playground equipment.
If injuries occur on your playground, you can rest assured that your daycare did everything you could to prevent them, potentially preventing lawsuits from angry parents.
Artificial Turf Maintenance & Repairs
Unlike natural grass, artificial turf does not require weekly or biweekly maintenance to look lush, green, and attractive. However, scheduling infrequent maintenance appointments with our team can ensure that your turf stays clean and looks its best.
We can come to your property and clear away debris, such as rocks, leaves, dirt, and trash, that may have blown into the turf. We can also add new infill and fix any damage as needed.
REQUEST A QUOTE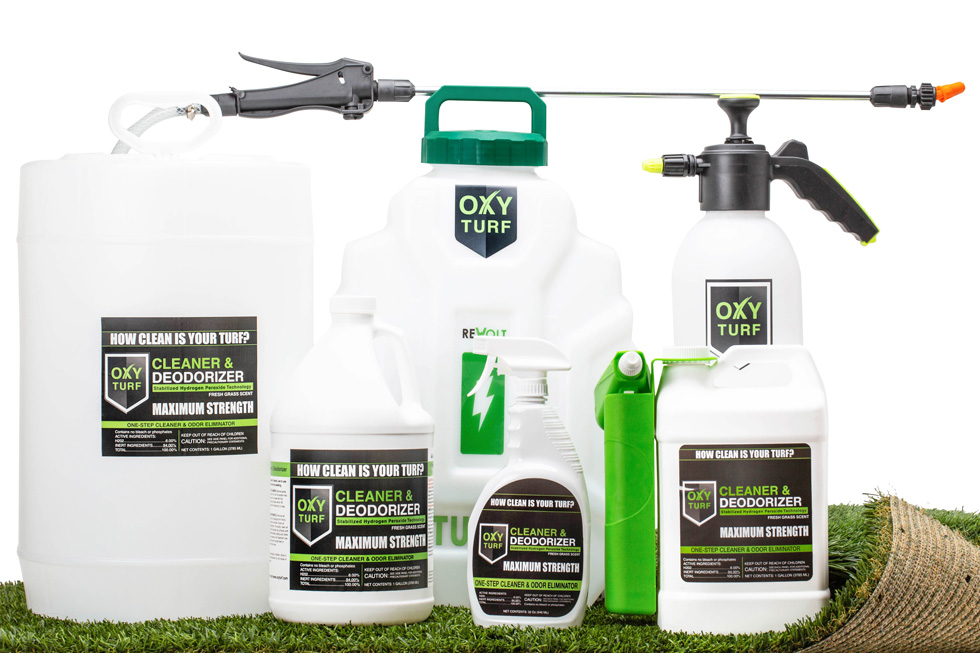 Artificial Turf Cleaning Powered by OxyTurf
The parents of your daycare students expect you to maintain a clean, sanitized environment for their children. This expectation extends to your playground and outdoor spaces.
At TurfDoctor, we use the best turf cleaning products in the industry to disinfect and freshen synthetic grass. With the power of OxyTurf, we can remove 99.9% of bacteria from your artificial turf and leave behind a clean, safe environment.
Contact TurfDoctor for a Free Consultation & Design Estimate.
Contact our TurfDoctor team today at 888-988-7336 to learn more about artificial grass for daycares and Pre-K schools.