Artificial Turf, Astro Turf for Gyms, Fitness Centers, and Athletic Fields in Lantana, Boca Raton, Wellington, Palm Beach Gardens, Delray Beach, FL, and the Surrounding Areas
If you manage a gym, fitness center, or athletic field, you're probably always looking for ways to save time and money throughout your management tasks. But have you ever considered installing artificial turf?
Artificial turf creates an impressively realistic grass appearance for indoor fields, gyms, fitness centers, and sports facilities. However, this material is much easier to maintain than natural grass and continually looks fresh, green, and lush.
At TurfDoctor, we offer professional turf installation, maintenance, repair, and cleaning for indoor gyms and outdoor athletic fields like yours in Lantana, Boca Raton, Wellington, Palm Beach Gardens, Delray Beach, Boynton Beach, and the surrounding areas. Contact us today to request your estimate and review our commercial artificial turf options.
CALL 888-988-7336
Turf Installation for Gyms & Fitness Centers
More and more gyms have begun installing artificial turf and fake grass in their indoor facilities. This flooring material offers superior cushioning and comfort to concrete and athletic mats. Workout turf also creates a more realistic feeling for indoor fields and practice areas.
Installing indoor gym turf can allow your members to experience the benefits of an outdoor workout in a temperature-controlled, comfortable room. This addition could encourage more guests to choose your gym over others in the area.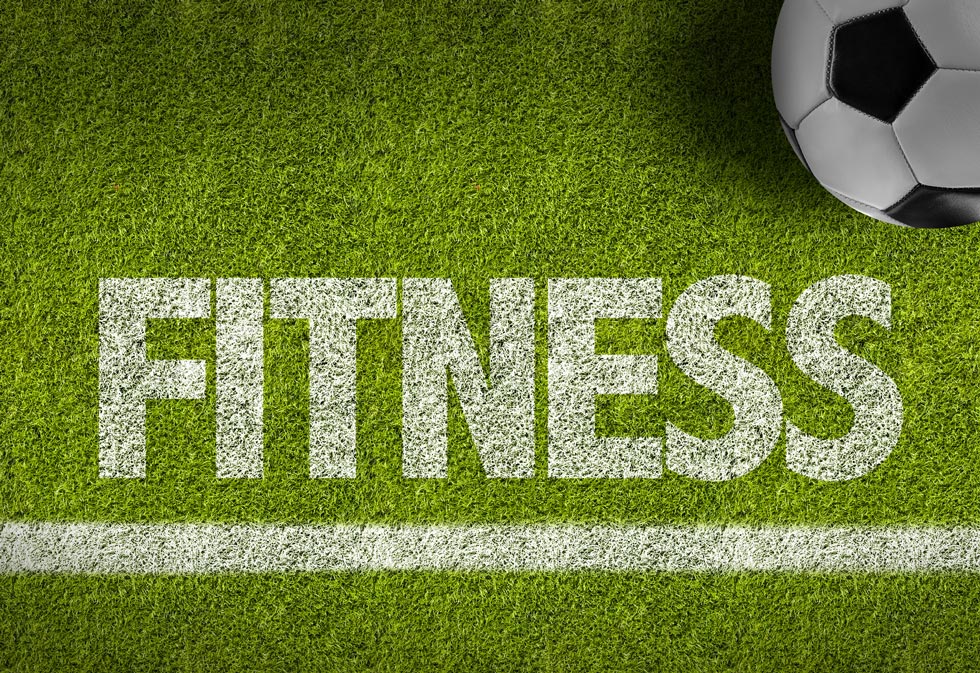 AstroTurf Installation for Athletic Fields
Professional athletic fields have used artificial turf for many years to reduce maintenance costs and ensure a pristine, healthy grass appearance. However, our company makes synthetic grass and turf accessible for local athletic fields and small businesses as well.
We offer top-tier turf installation using the industry's best techniques and equipment. Depending on your field size, we can complete the project in a few days or fewer, allowing your teams to begin benefitting from the superior appearance, cushioning, and durability of AstroTurf.
REQUEST A QUOTE
Artificial Turf Maintenance & Repairs
Whether you install your artificial turf inside your gym or in an outdoor space, it will only require minimal maintenance to stay uniform and attractive. You can rely on our TurfDoctor team to handle your turf maintenance for you and keep your turf looking its best.
When we visit your fitness center for a maintenance appointment, we will clean the turf and remove any debris or other contaminants. We will also patch any damaged areas and replace the infill as necessary.
With our maintenance plan, your turf can continue looking brand-new for over a decade.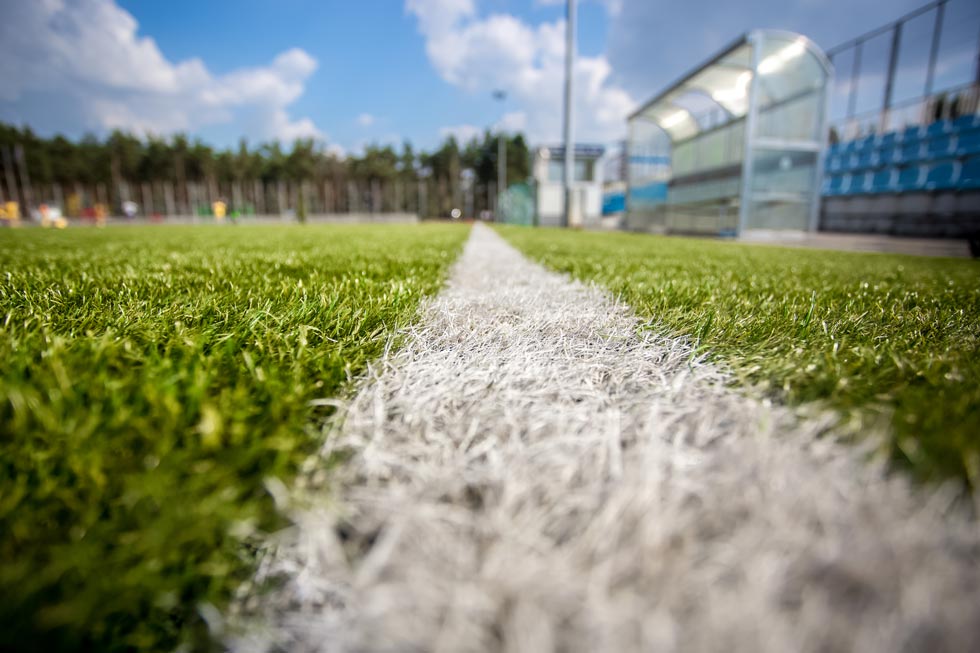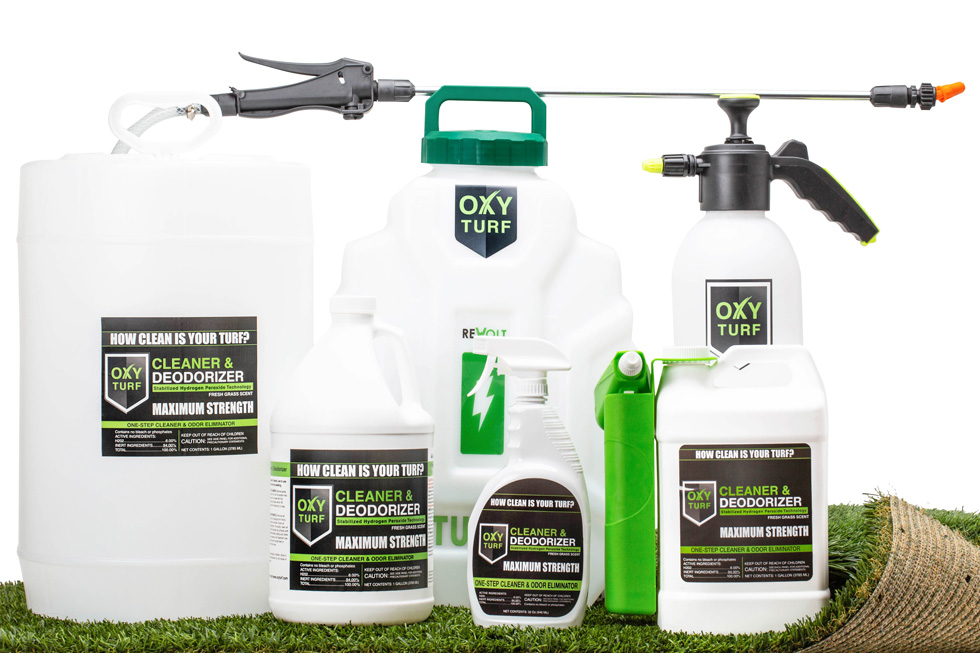 Turf Cleaning powered by OxyTurf
Sweat and other contaminants can build up on artificial turf over time. However, we use the best products in the industry to clean and disinfect artificial turf, leaving behind a fresh, sanitized surface.
OxyTurf is a powerful turf cleaner that we use in our maintenance services every day. This product kills 99.9% of bacteria along with a range of germs and viruses, including COVID-19.
Contact TurfDoctor for a Free Consultation & Design Estimate.
Contact our TurfDoctor team today at 1-888-988-7336 to learn more about artificial turf for gyms and fitness centers.