Artificial Turf, Synthetic Turf Installation for Pool Greens and Decks in Lantana, Palm Beach Gardens, Delray Beach, Boynton Beach, Boca Raton, Wellington, FL, and the Surrounding Areas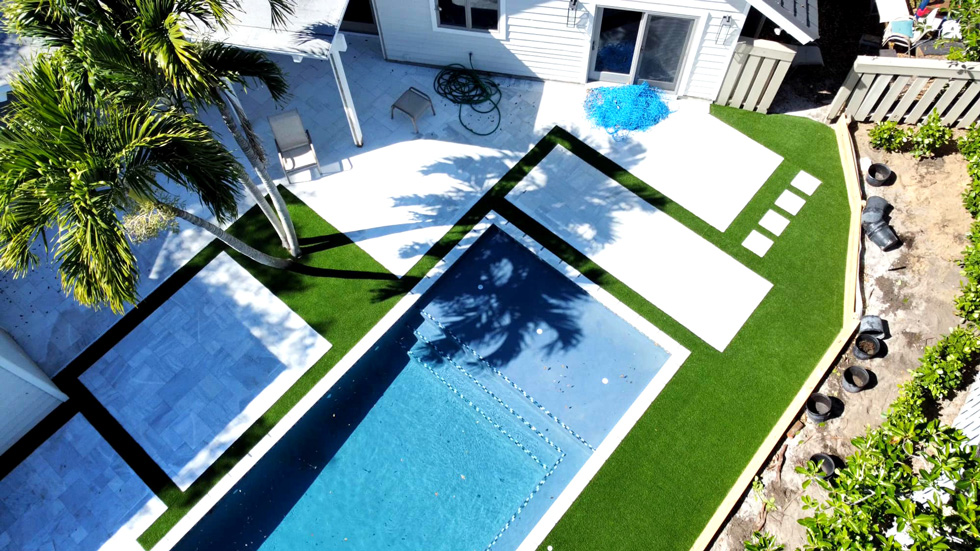 Artificial Turf for Pool Greens –
Installation, Maintenance, Repair, and Cleaning Services by TurfDoctor
Are you looking for an attractive, low-maintenance, safe material to install around your pool? Artificial grass could be the perfect solution.
Artificial turf can enhance your pool's safety and provide a stunning, natural finish that concrete and other pool decking materials lack. At TurfDoctor, we'll install, maintain, repair, and clean your artificial grass, allowing you to sit back, relax, and enjoy your poolside oasis.
CALL 888-988-7336
Artificial Turf Installation
Our team has over ten years of experience installing artificial turf for Florida residents like you.
We've adopted the best techniques in the industry to create the most natural, durable finish. Once we complete your turf installation, your friends, neighbors, and visitors won't be able to tell the difference between your synthetic grass and natural grass.
Synthetic Turf for Pool Greens and Decks
Installing synthetic grass around swimming pools offers numerous advantages.
Unlike natural grass, artificial turf has a non-slip surface, making it safe to use around your pool. This material is also softer and cooler than other pool decking materials and offers a beautiful, natural appearance. Even better, turf is invulnerable to pool chemicals, making it a durable choice to use pool-side.
Turf Installation for Pools
We offer a wide range of turf designs and colors, allowing you to choose the variety that looks most natural on your property. We'd be happy to conduct a consultation to help you develop a stunning turf design to enhance and beautify your pool area.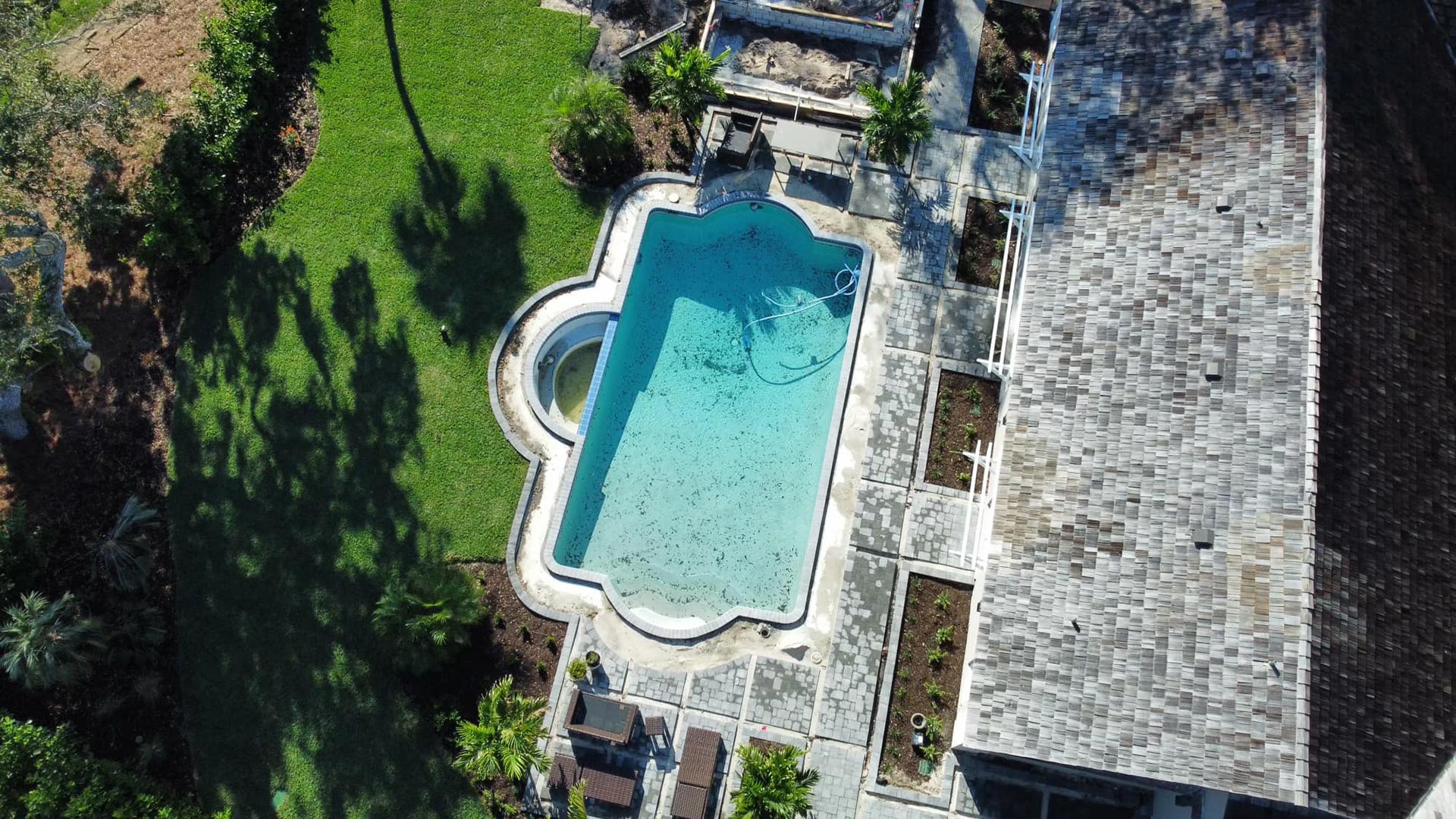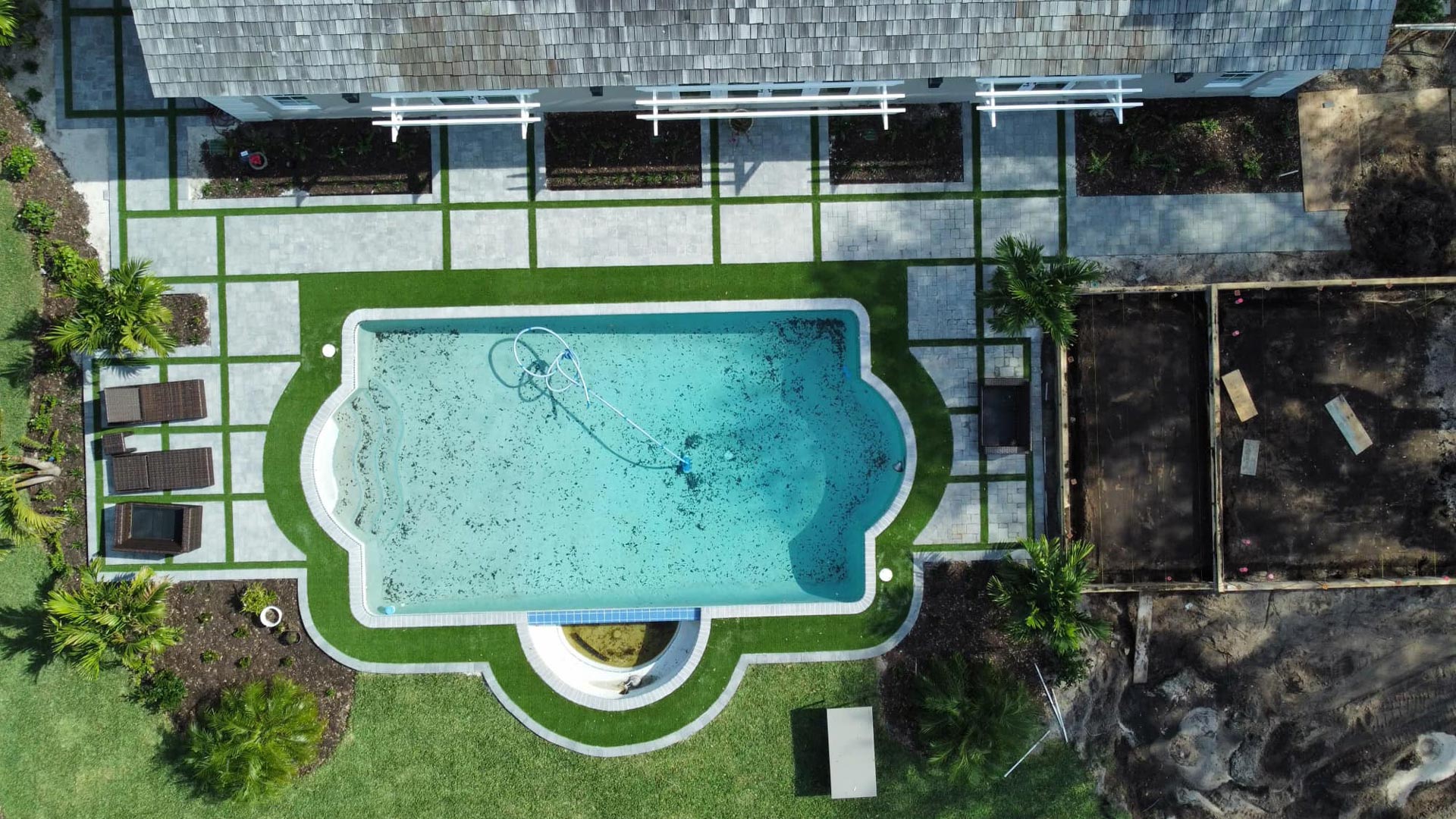 Artificial Turf Maintenance & Repairs
Artificial turf does not require nearly as much maintenance as natural grass.
However, hiring our team for regular turf maintenance can help you keep your synthetic grass in the best condition, ensure its proper functioning, and prolong its lifespan. Your artificial turf can accumulate debris over time, causing it to drain improperly. Improper drainage could cause the turf to smell and develop bacteria.
Thankfully, you can trust our TurfDoctor team to provide the comprehensive turf maintenance services you need to maximize your artificial turf investment.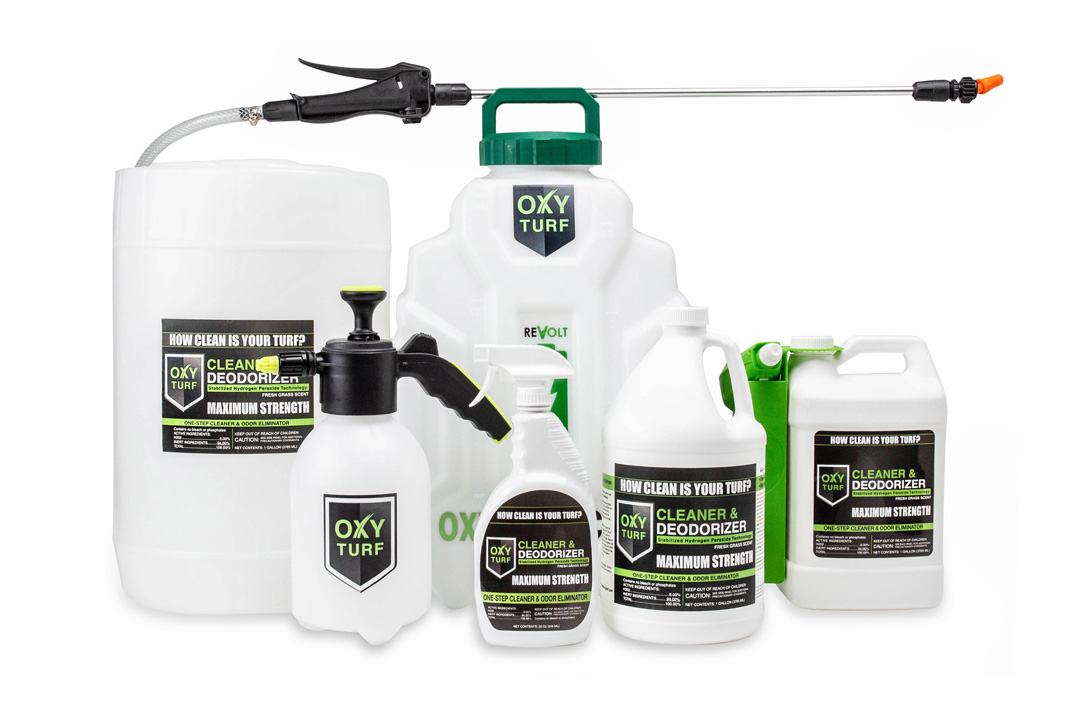 Artificial Turf Cleaning Powered by OxyTurf
Synthetic turf lawns can develop bacteria just like any outdoor surfaces.
At TurfDoctor, we utilize OxyTurf, the most powerful and effective turf cleaning product on the market, to keep our clients' artificial lawns clean and bacteria-free.
OxyTurf disinfects and deodorizes artificial turf, removing 99.9% of bacteria. This product is also safe to use pool-side, as it will not interfere with pool chemicals or maintenance.
Contact TurfDoctor in Lantana, Boca Raton, Wellington, Palm Beach Gardens, Delray Beach, Boynton Beach, and the surrounding areas.
Contact our TurfDoctor team today at 888-988-7336 to learn more about artificial turf for pool greens and decks.