Artificial Grass for Dog Runs, Pet Turf Installation in Lantana, Boca Raton, Wellington, Palm Beach Gardens, Delray Beach, FL, and the surrounding areas
Install High-Quality Artificial Grass for Your Pets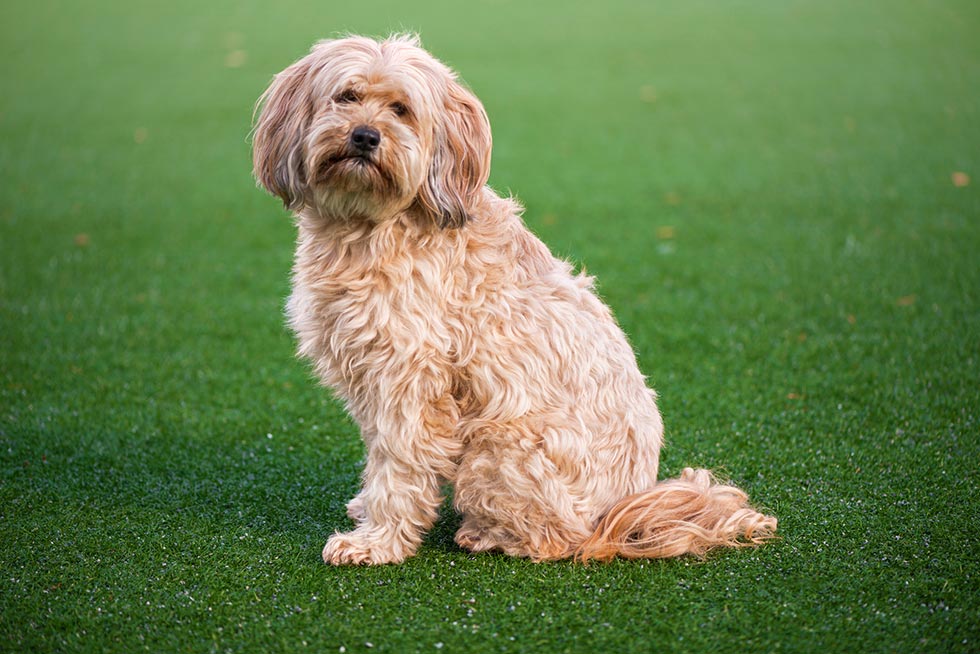 Got dogs?
Give your canine companions an easy-to-clean space on your Florida property with premium artificial grass for dogs and other pets.
At TurfDoctor, we offer synthetic turf installation and maintenance services that we design specifically for pets. Call us at TurfDoctor in Lantana, Boca Raton, Wellington, Palm Beach Gardens, Delray Beach, Boynton Beach, and the surrounding areas, to discuss the installation and maintenance of artificial grass for dogs. All installations come with our customer satisfaction guarantee.
CALL 888-988-7336
Artificial Pet Turf Installation
Having a beautiful, safe, and clean yard for your dog is easier than you think.
Artificial turf is easy to maintain and eliminates gravel, mulch, dirty paws, muddy yards, and cold or hot concrete for your pets. Pet kennel facilities see a nice return from the increase in revenues and long- term savings.
Our high-quality artificial grass for dogs will leave your property looking and smelling clean and tidy, especially when you couple it with our cleaning and maintenance services.
Antimicrobial technology protection
Safe, clean, and better smelling space
Non toxic and environmentally friendly products
Fido won't know it isn't real grass—and neither will you!
---
BEFORE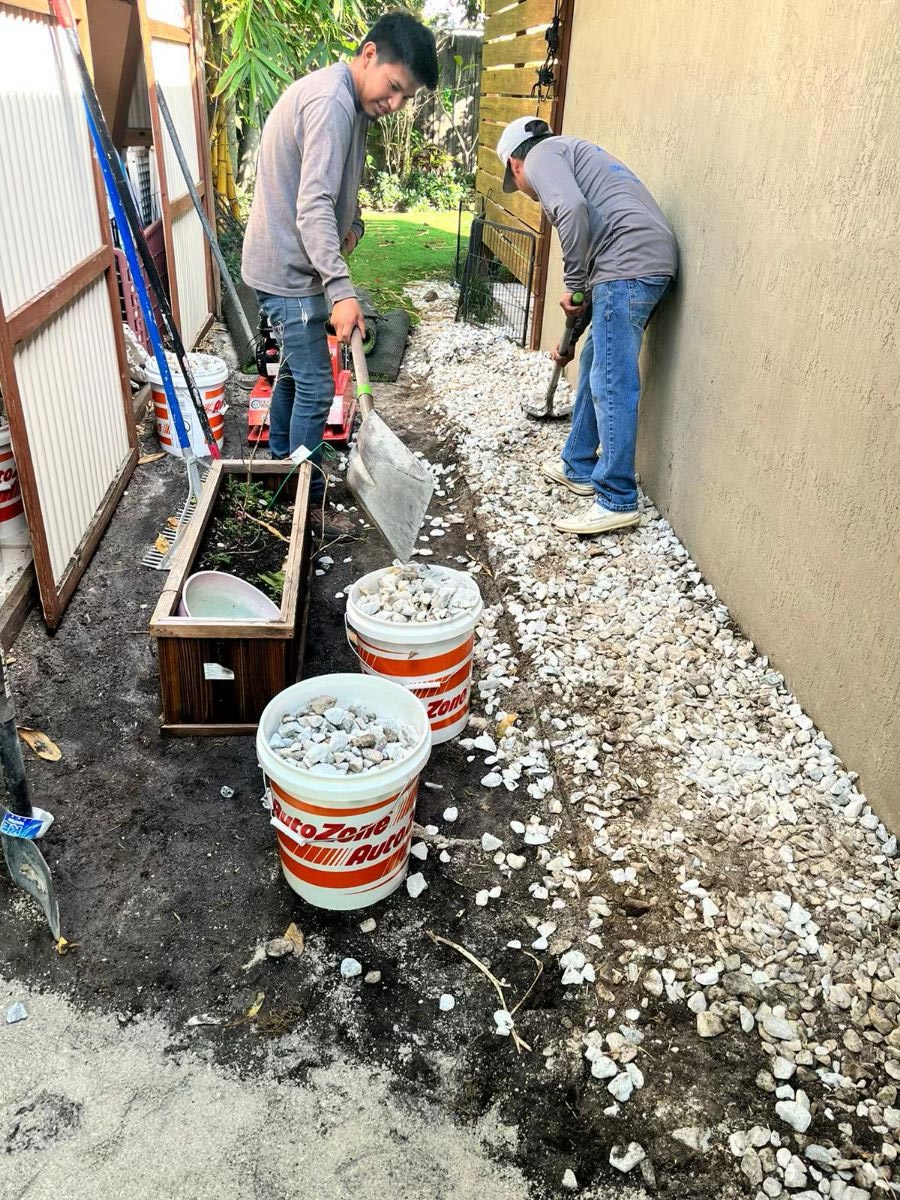 AFTER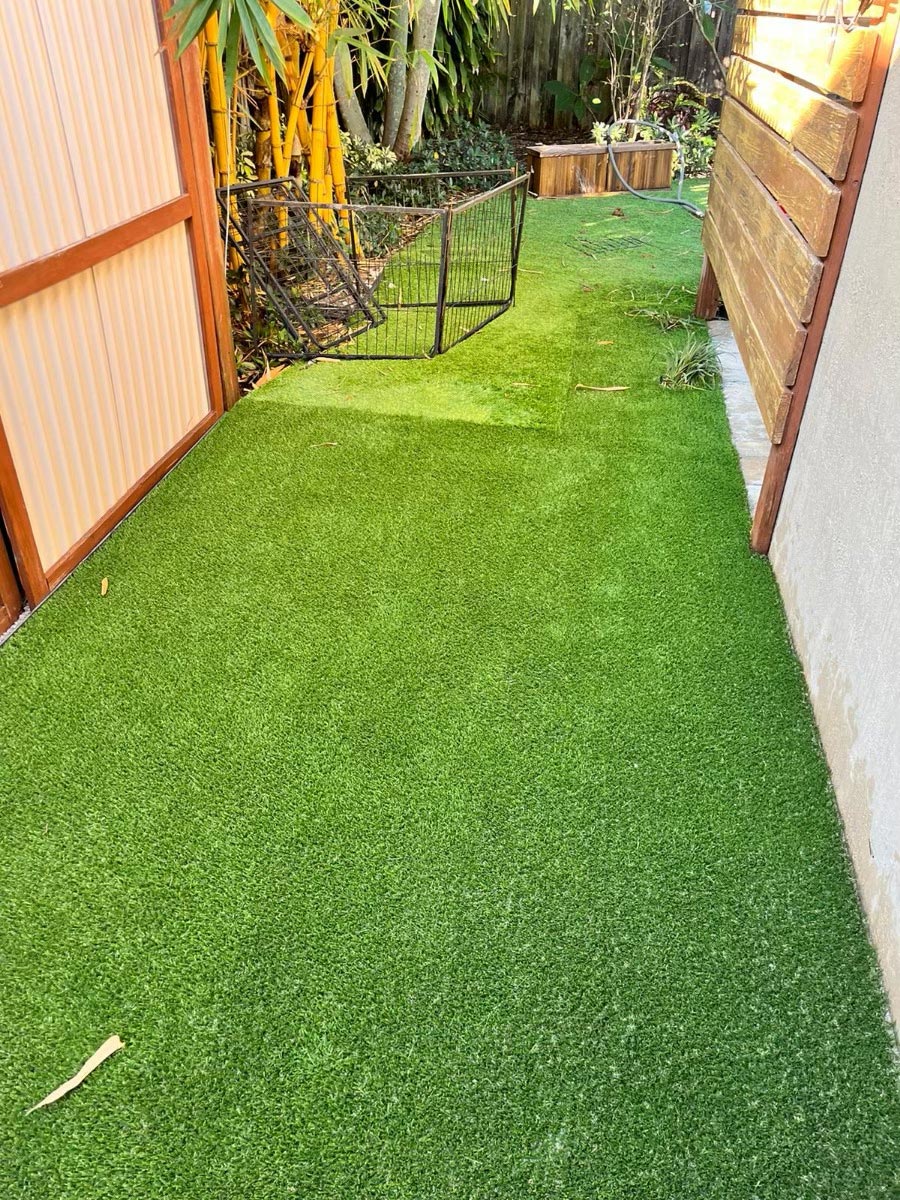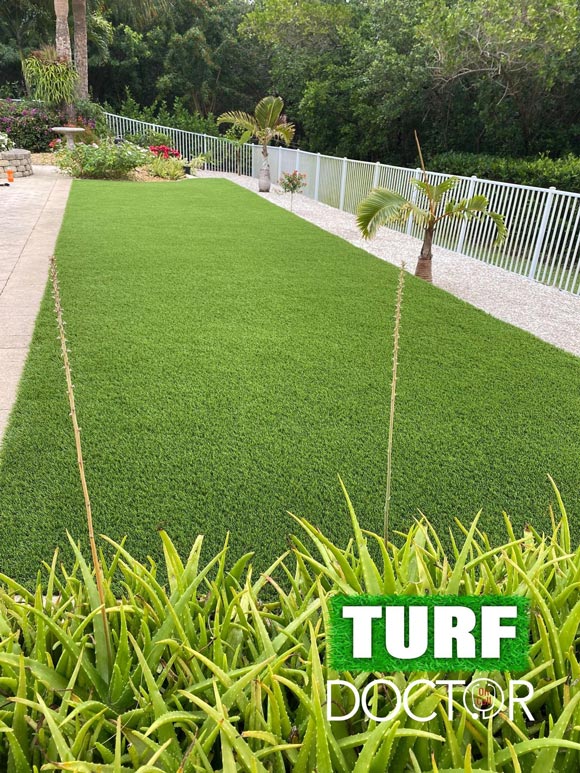 Artificial Grass for Backyards and Dog Runs
Yards and dog runs provide much-needed space for your dogs to run free, play with others, and relax in the sun. By installing artificial turf, you will no longer need to worry about your dogs getting dirty in muddy puddles.
Some advantages of installing artificial grass for your dog run include:
Suitability for kids and pets
No fertilizers, herbicides, or pesticides
Cost-effectiveness
Drought-proof
Low maintenance
Zero odor
Synthetic grass also makes your yard look aesthetically pleasing, resists weather damage, and remains sanitary with minimal maintenance.
Yes, dogs can pee and poop on artificial grass — just like they would on natural grass. The good news is that urine drains away just like rainwater. We recommend hosing down the poop-affected area to eliminate any residual mess completely.
Say goodbye to harmful and unsafe toxins and pesticides on your lawn. Unlike natural grass, pest-free artificial turf does not attract mites, ticks, or fleas.
Artificial grass is less toxic than a normally treated lawn.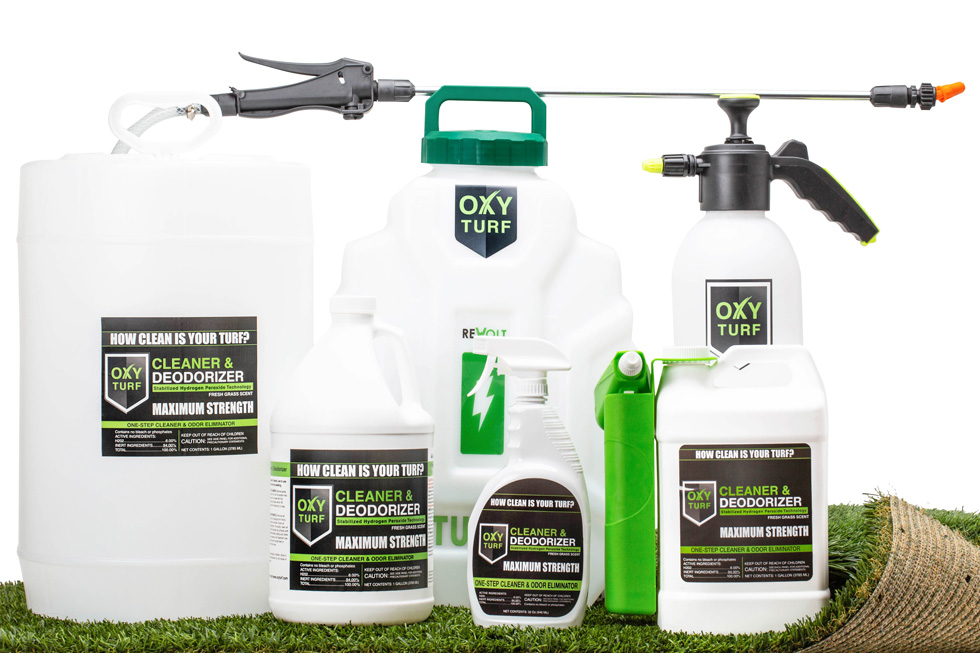 Artificial Turf Maintenance, Repairs, and OxyTurf-Powered Cleaning
Don't let the germs take over! Germs and bacteria can lurk in the fibers of your turf, turning your amazing grass into an unhealthy and smelly environment over time. Let our maintenance team at TurfDoctor help you keep your turf clean, fresh, safe, and looking new!
At TurfDoctor, our experts use cutting-edge equipment and demonstrate the latest techniques to deliver the best results. For cleaning, we use OxyTurf, which kills 99.9% of germs that threaten to take up residence in your turf:
Covid 19 and CoronaVirus
Influenza A
Staph
MRSA Superbug
HIV
Salmonella
E Coli
Pseudomonas (that causes ear infectious skin rashes)
Listeria Monocytogenes
H1N1
Mildew and Fungus
Call Us at TurfDoctor in Lantana, Boca Raton, Wellington, Palm Beach Gardens, Delray Beach, Boynton Beach, and the surrounding areas Today
Make your property pop by installing artificial grass for your dogs today. Get in touch with us at TurfDoctor at 1-888-988-7336 to explore our range of pet-appropriate synthetic turf products. We bring your vision to life!