Artificial Grass, Astro Turf, Synthetic Grass, and Turf Installation in West Palm Beach, FL
Artificial grass never looked so real
For residents and business owners in West Palm Beach looking to spruce up their outdoor spaces, our technicians and designers offer artificial grass as a cost-effective solution. This option has a broad range of benefits that organic grass cannot match. Artificial grass is an excellent way to give your yard a lush, green look year-round without fertilization, watering, and weather-related cleanups.
Whether you need temporary fake grass for a social event or long-lasting synthetic turf that has all the looks of natural grass minus the maintenance, contact TurfDoctor.
RESIDENTIAL TURF COMMERCIAL TURF
Why TurfDoctor?
Whenever residents and business owners need cost-efficient artificial grass and astroturf installation in West Palm Beach, FL, they call the landscaping experts at TurfDoctor. We are the number-one veteran-owned and operated business offering high-quality artificial turf installation and synthetic grass. Our wide selection can complement every frontage and backyard space.
Trust the experts at TurfDoctor for all of your synthetic turf needs. Contact us today to learn more.
Artificial Turf in West Palm Beach
Artificial turf is the favorite landscaping option for landlords and shop owners looking to improve their frontage while eliminating the high costs of lawn care. Because of astroturf's low maintenance requirements and versatility, you can dress up artificial grass in thousands of creative ways to beautify indoor and outdoor spaces.
Our licensed crew can implement landscaping plans in various properties across West Palm Beach, such as:
Using light Mediterranean colors that respond well to sunlight and draw attention to design elements on outdoor walls, pavers, and decks.
Dark-colored artificial grass that helps homeowners give their side and back yards, which only receive a remedial amount of sunlight, more depth and character.
Artificial grass with acid neutralizers and deodorizers to make cleanup more efficient. Ideal for businesses and households that host cats, dogs, and many other animals.
CALL NOW
Turf Installation in West Palm Beach, Florida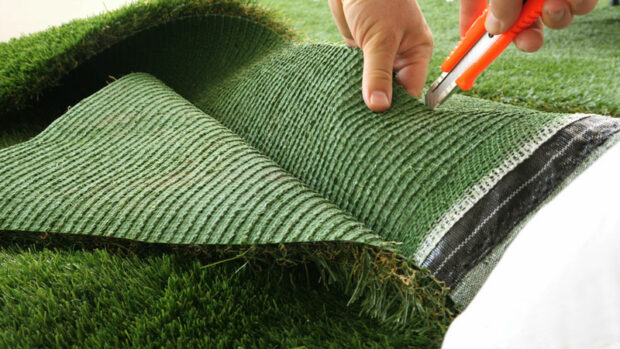 Whether you're looking for artificial grass installation or maintenance services, TurfDoctor is the business to call. From the initial consultation to the finishing touches, our technicians can give you all the information you need to make the best design decisions for your property. Contact us today to get a free quote.
Proudly Serving West Palm Beach and Surrounding Communities
West Palm Beach, FL is the administrative center of Palm Beach County. It earns its namesake from its location on a barrier island adjacent to Lake Wort Lagoon. It is one of the first municipalities in Florida, established in 1894, two years before Miami became a city.