Astro Turf is typically constructed from a blend of synthetic materials, such as nylon, polypropylene, and polyethene. Most of the time, the fibers are tufted into a backing material, which is then covered with rubber or another infill material to give support and cushioning. Astro Turf is an alternative that is more durable and requires less upkeep while maintaining the appearance and feel of natural grass. It is utilized in playgrounds, landscaping, sports fields, office buildings, gyms, and even indoor spaces like these.
The advantages of artificial turf include:
Low Support: Compared to grass, artificial turf requires very little upkeep. It does not require fertilization, pesticide treatment, watering, or mowing. In the long run, this can save a lot of time and money.
Durability: Fake turf is intended to endure weighty people strolling through and can keep going for a long time without giving indications of mileage.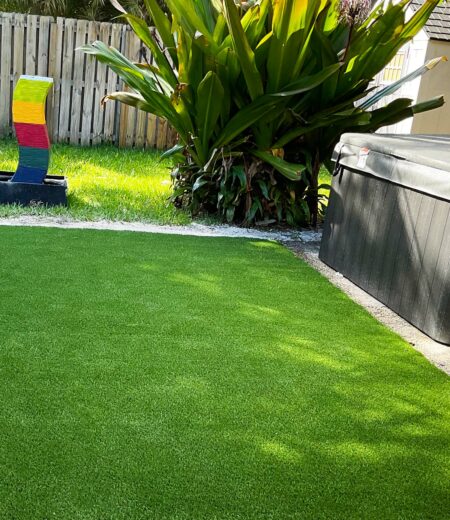 Quality that lasts: Artificial turf, in contrast to natural grass, provides a stable playing surface that is unaffected by weather or heavy use.
Versatility: AstroTurf can be installed almost anywhere, including indoor areas, rooftops, and areas with a lot of foot traffic where natural grass cannot grow.
Conserving water: Because it does not require watering like natural grass, artificial turf can help conserve water, that is becoming increasingly scarce.
Affordable: Even though installing AstroTurf may be expensive at first, the long-term savings in costs associated with upkeep, water use, and replacing natural grass may make it a more cost-effective option in the long run.
TurfDoctor guarantees our establishment is a quality starting from the earliest stage. Giving our clients lavish, low support yards. We utilize items that are eco-friendly and safe for your family and pets. We offer an exceptional arrangement planned explicitly to address your issues. Contact us if you are from Wellington, Delray Beach, Boca Raton, Jupiter, West Palm Beach, and Palm Beach Gardens.