5 Important Tips on Artificial Turf Maintenance
Maintaining artificial turf is essential to ensure its longevity and keep it looking its best. TurfDoctor provides artificial turf maintenance in West Palm Beach, Delray Beach, Boynton Beach, Palm Beach Gardens, Wellington, Boca Raton.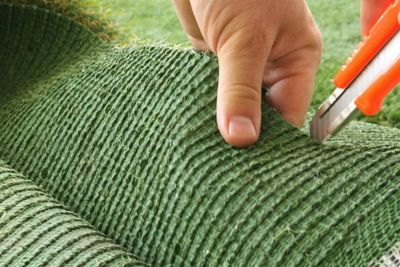 Here are five tips for artificial turf maintenance:
Regularly Clean and Remove Debris: Sweep or rake the artificial turf regularly to remove leaves, twigs, dirt, and other debris. This prevents the buildup of organic matter that can promote the growth of moss or algae. You can also use a leaf blower to quickly remove loose debris.
Brush the Fibers: Brushing the fibers of the artificial turf helps to maintain their upright position and distribute infill evenly. Use a stiff brush or a specialized artificial turf brush to gently brush the turf in different directions. This will help prevent matting and keep the turf looking lush and natural.
Remove Stains and Spills: Promptly clean up any spills or stains on the artificial turf to prevent permanent discoloration. Blot the affected area with a clean cloth or paper towel and rinse with water. For stubborn stains, use a mild detergent mixed with water and scrub gently. Avoid using harsh chemicals or abrasive cleaners, as they may damage the turf fibers.
Control Weeds: Although artificial turf is designed to be weed-resistant, occasional weed growth may occur along the edges or in between the turf seams. Regularly inspect the turf and manually remove any weeds that appear. You can also use a weed control fabric or an appropriate herbicide, following the manufacturer's instructions, to prevent weed growth.
Manage Pet Waste: If you have pets, it's important to promptly remove and dispose of any solid waste from the artificial turf. Hose down the affected area afterward to remove any residual waste and prevent odors. For urine, regularly rinse the area with water to dilute and wash away any odors. Using an artificial turf cleaner specifically designed for pet urine can help control any lingering smells.
Remember to consult the manufacturer's guidelines for specific maintenance instructions related to your artificial turf product, as different types may have specific requirements. By following these tips, you can keep your artificial turf in excellent condition for years to come. Without any hesitation, please call us.