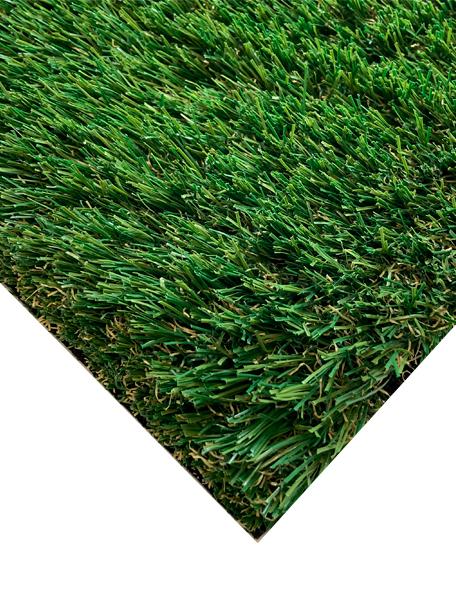 Artificial Turf Maintenance, Artificial Grass, Turf Installation, Synthetic Grass, and Astro Turf in Lantana, FL
Artificial grass is for more than just the small putting green artificial grass portion at your local golf course in Lantana, FL.
These days installing artificial turf for your lawn makes a whole lot of sense, as well as saves you a lot of cents. Our team at TurfDoctor is ready to show you why having fake grass at your property can be just as nice as regular grass, plus synthetic grass offers some pluses that real grass just can't do. Give us a call today to learn more and have our technicians visit your home. Contact us today to learn more.
With promotional financing from TurfDoctor, major purchases don't have to wait.*
Get what you want now and pay over time.
*Subject to credit approval.
A simple application process, and fast credit decisions
Unsecured, revolving credit lines
Promotional financing options1
Convenient monthly payment options
Online account management
Benefits of Synthetic Turf in Lantana, FL
It seems to happen every year where your real grass begins to turn brown in the ongoing heat and humidity. It is expensive to continue to water your grass, but if you don't, then you'll continue to have brown grass as it goes dormant. When you have us perform a turf installation at your home, you won't have to worry about watering your lawn any longer, because it will always be green. Astro turf also allows water to permeate through the membrane so that you won't have pools of water should rain happen.
Having artificial grass at your property also means that you won't have to worry about using any fertilizers or other chemicals to help the grass grow or to keep the weeds down. Because of this fact, you will save money not purchasing these things, and you will help keep your property safe for both people as well as pets. Shade will also not be an issue as your artificial turf doesn't care if it is in sun or shade; it will look good no matter where you have it.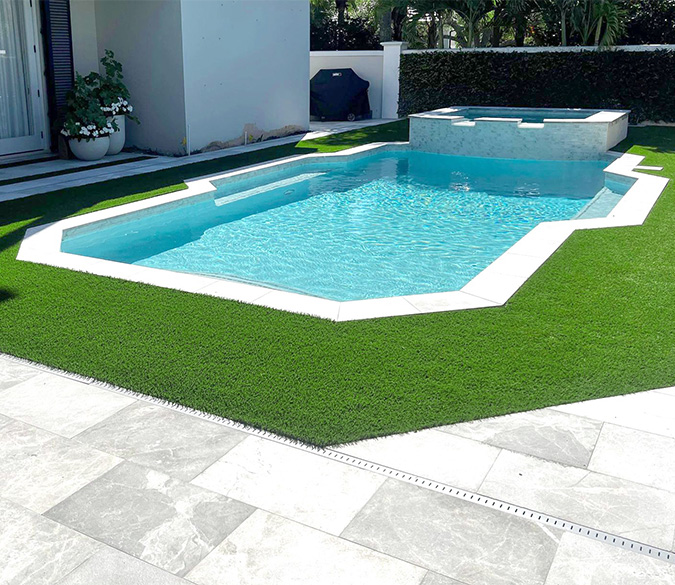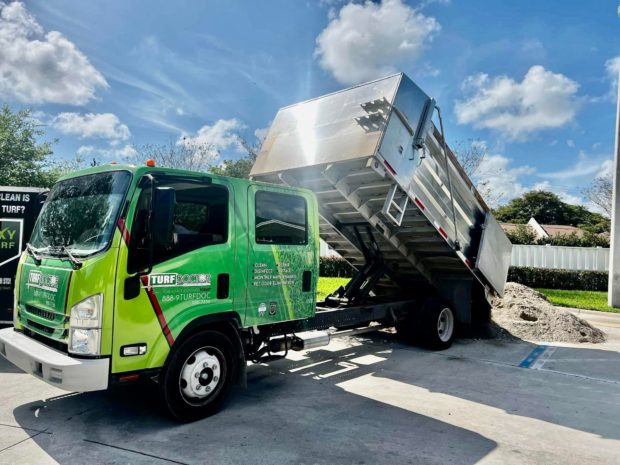 Landscaping With Artificial Grass in Lantana, FL
What is often the case is that property owners want to do some landscaping, but then they need or want to put some grass back in areas that are either hard to reach or are not conducive to having grass there. Artificial turf is the perfect answer in these locations because it requires no maintenance and will always look good.
When you are ready to learn more about having fake grass at your Lantana, FL, home, give a call to TurfDoctor and let us provide you with all the details that you'll need.
Lantana, FL
Do you live in or near Lantana? Did you know that the M.B. Lyman family is credited with founding the town? Lyman arrived with his family in 1888 and within a year started several enterprises including a general store, Indian Trading Post and a post office. As postmaster, Lyman named the post office – Lantana Point – for the wild Lantana plants that grew in abundance in the area. The word Point was later dropped. The Town of Lantana was incorporated on July 20, 1921, with 22 residents voting in the first election. At the time of incorporation, the area of Lantana was one square mile with a population of 100 residents. From 1974 until 1988, Lantana was home to the tradition of hosting the largest decorated Christmas tree in the world.
Today, many residents and businesses call Lantana home. Are you ready to make your property easier to maintain? We are proud to serve Lantana, Florida, and the surrounding communities for artificial grass maintenance and turf installation services.
Customer Reviews
What People Are Saying about TurfDoctor
"We've got 2 German Shepherds, all the hair, odor and waste are all gone!"

"Our turf looks like the first day it was installed! These guys are so professional and get the job done!"

"We tried everything to get our turf to smell fresh, nothing worked, the TurfDoctor's made our turf look and smell fresh instantly!"

"If you want your turf to look like the first day you got it? Call the TurfDoctor's!"

"Had another quarterly service, we are so happy with TurfDoctor!"

"I never write reviews, but I tried everything to make my turf look and smell fresh. Nothing worked. THESE GUYS WORK! Highly recommend them."
Contact TurfDoctor Today!
You Need Service? Count on TurfDoctor, we make your green instantly clean so you can get back to enjoying your artificial grass again. Send us a message, and we will respond as quickly as possible.
Call Us at TurfDoctor in Lantana, FL Today
Call us at 1-888-988-7336 to get started with TurfDoctor's artificial grass installation or cleaning services in Lantana, FL.
We bring your vision to life!