Artificial Turf Maintenance Plan Serving Lantana, Boca Raton, Boynton Beach, Delray Beach, Palm Beach Gardens, Wellington, FL, and Throughout the Surrounding Areas
Monthly Base Package
Remove Mold and Debris that is on the synthetic turf.
Brush the turf with our power and hand brushes to make it look new again.
Check the levels of infill to ensure the correct amount is still present.
Check for any damages or for any repairs that may be needed.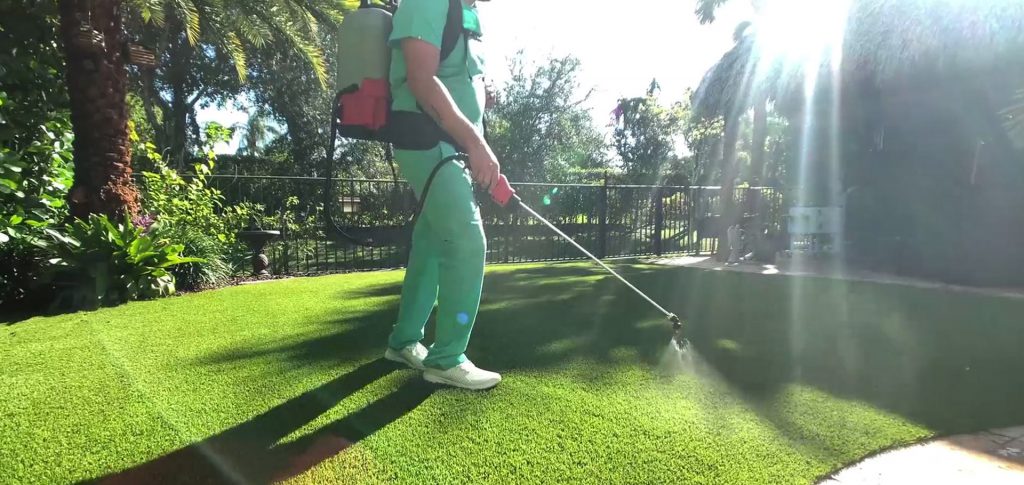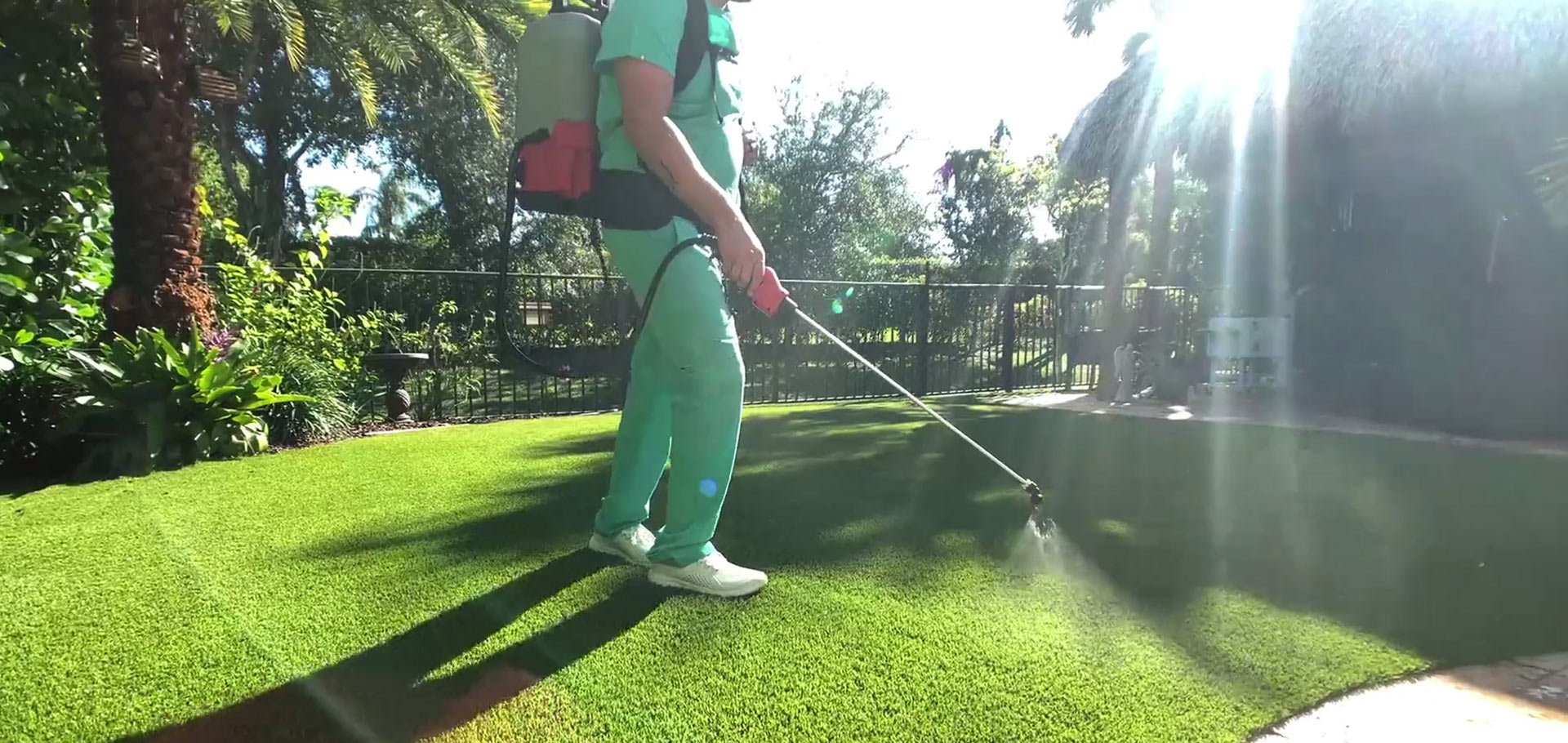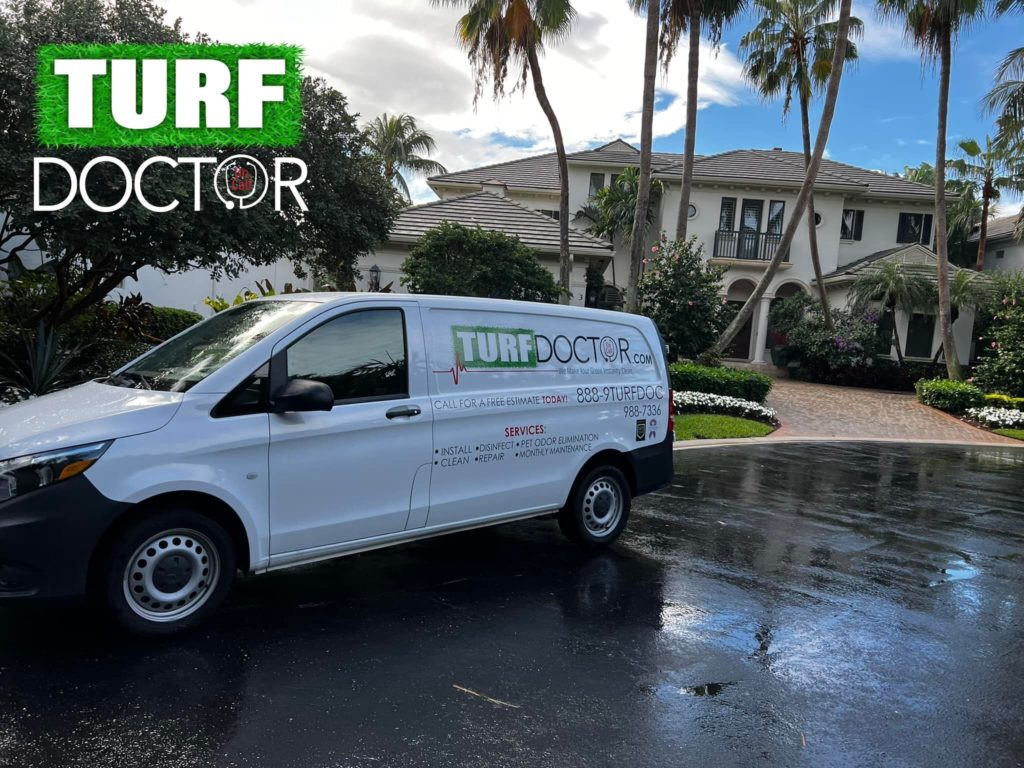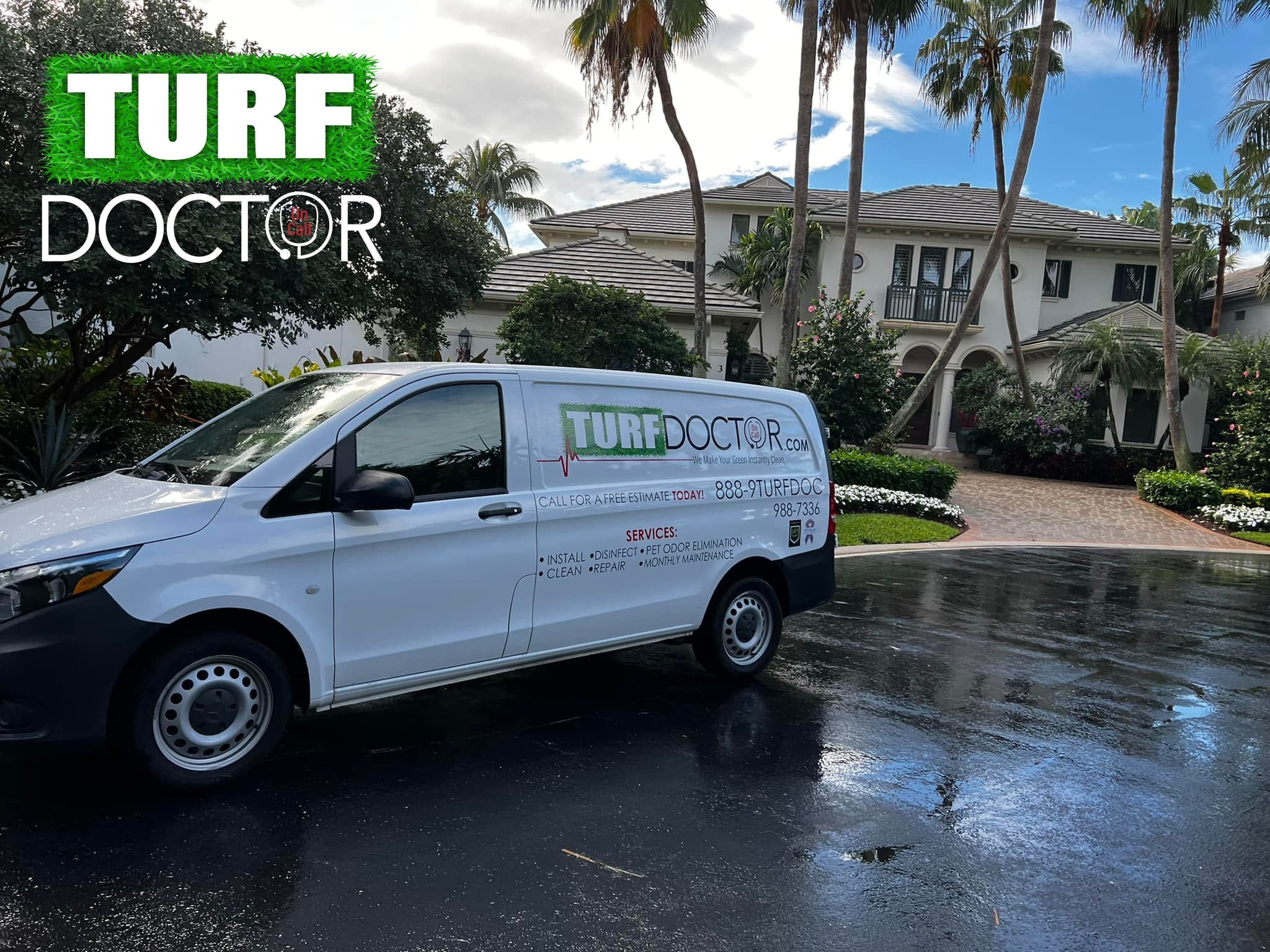 Add Ons —
We offer the following add ons to any service or as separate services.
Synthetic Turf Disinfecting / Pet Odor Elimination: Our trained team will apply a special disinfectant designed specifically for synthetic turf to kill off any bacteria or any harmful organisms living in the turf. You'll have peace of mind in knowing that your pets and children can play safely on your turf.
Repair Services: Each time we come to your home we'll inspect your turf to make sure the it's in great condition. If we notice areas that need repair, we'll give you a free quote for us to take care of it right away.
Infill Services: If your infill is not up to the correct levels, we can solve that issue as well. Our trained techs will get your synthetic turf back to the proper levels in no time. Pricing based on amount needed.
Install: We will install synthetic turf. All jobs are priced individually. Call now to schedule a free turf health check and service quote.
Synthetic grass offers remarkable realism.
We ensure our installation is quality from the ground up. Providing our customers lush, low maintenance lawns. Using products that are environmentally safe for your family and pets. We offer a unique solution designed specifically to meet your needs. Call today!
Call TurfDoctor for a FREE quote!
Pricing is based on square footage of synthetic turf along with service frequency.
We can design a maintenance plan to fit any need.
CALL 888-988-7336