One of the more popular sports in Boca Raton, Boynton Beach, Delray Beach, Lantana, Palm Beach Gardens, Wellington, and the surrounding areas is golf, and many people want to work on their short game. Whether you own or manage an 18-hole golf course or you just want to be able to practice in your backyard, adding putting green artificial grass from Turf Doctor will make a world of difference. When you speak with us at Turf Doctor we will give you all of the information you need to know about having a putting green artificial grass installation. Contact us today to learn more.
Professional Courses Have Putting Green Artificial Grass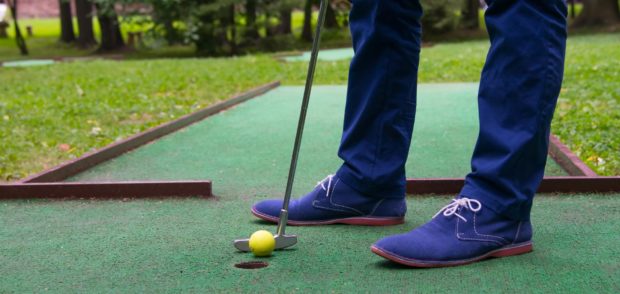 When you hit the links, chances are you will see people who are utilizing some of the different putting greens that are there for practice. Sure, driving ranges get all the glory, but it's putting that really can make a world of difference. And golf courses are looking for ways to not only provide the right options for their customers but to do so in a way that doesn't mean a lot of extra attention by the maintenance crew.
Golf courses have putting green artificial grass sections for the same reason that artificial turf is used in many other locations and for different applications. The turf never needs to be mowed or trimmed, never needs water or fertilizers, and only needs occasional attention to remove debris from time to time. This allows for maximum use by the golf course customers, and the same is true for having turf installed at home.
Having a Putting Green at Home
If you are serious about your golf game, then you know that having your own putting green artificial turf setup can be a huge advantage in reducing your stroke count the next time you go out golfing with your friends and family. Our team can come out to your Boca Raton, Boynton Beach, Delray Beach, Lantana, Palm Beach Gardens, Wellington, or surrounding area home and work with you to develop a small area to put your putting green artificial grass practice area. When you are ready to invest in your golf game, give us a call at Turf Doctor.