Putting green artificial grass that can be installed in your backyard can be a golfer's dream come true. It might be cheaper and have more advantages than you thought, especially when you consider how much it costs to maintain a traditional sod putting green. You also won't have to worry about seeding, mowing, weeding, or aerating the fake grass with an artificial green. The fact that putting green artificial grass is completely permeable makes it easy for water to drain away even when it rains a lot.
Let us look at the benefits of putting green artificial grass:
Friendly to the environment 
With minimal to no upkeep comes environmental benefits. Traditional putting greens require a significant amount of water, whereas artificial grass putting greens do not. This is very helpful for conserving water. An additional environmental benefit of an artificial grass golf course is that it eliminates the need to operate gas-powered lawn equipment for extended periods to maintain its appearance.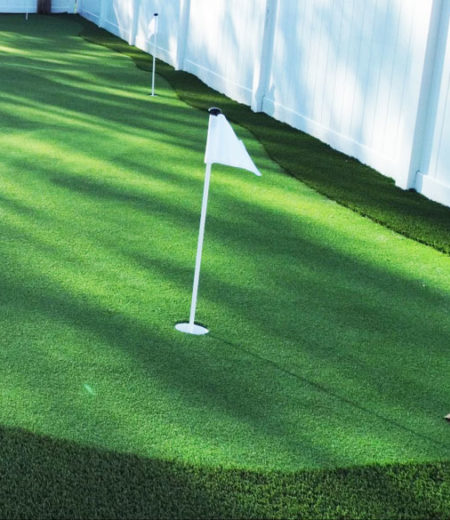 Affordable and cost-effective 
While the initial installation of an artificial turf putting green may cost a little more than that of a traditional lawn, the overall cost-effectiveness of artificial grass is clear when one considers the savings from water and maintenance.
Reduce stress 
Installing green artificial grass in your home or workplace; so that you can let go of stress and let new ideas and thoughts come to you. Overall, the regular bursts of focus and reward help you stay awake and get more done in the day. The break also gives you time to come up with solutions in this new relaxed mindset; a break from the arduous grind of work. 
Installations of quick putting greens by our TurfDoctor team are long-lasting. Our skilled installers will take care of everything for you, including the project's final cleanup and prep work. Contact us at 888-988-7336 if you reside around Boca Raton, Palm Beach Gardens, Boynton Beach, Delray Beach, Wellington, Lantana, and FL areas.