Synthetic & Fake Grass in West Palm Beach, FL
Keep your artificial lawn looking its best with our cleaning services
For top-quality synthetic grass and installation services in West Palm Beach, FL, rely on the experts at TurfDoctor. Call today!
Many West Palm Beach property owners want to enhance their home or business's curbside appeal with grass but don't want to deal with the constant upkeep. Synthetic grass and turf provide nearly everything you know and love about natural grass without the vexing maintenance demands. TurfDoctor offers exceptional synthetic grass in West Palm Beach, FL, and will handle all your installation needs at a price that fits your budget.
If you want to upgrade your West Palm Beach property with the best synthetic grass in the industry today, contact TurfDoctor.
TurfDoctor in West Palm Beach, FL is a one-stop shop for all synthetic turf and fake grass needs. From artificial turf cleaning to synthetic grass installation, TurfDoctor has you covered.

Why TurfDoctor?
Whether you need a replacement piece to patch up your artificial lawn or sanitation services to remove residue, TurfDoctor is your first choice. We can repair damaged artificial grass on residential and commercial properties for cost-efficient prices. Our knowledgeable crew helps residents and business owners looking for high-quality artificial turf maintenance with a low price tag.
Ensure that your artificial turf stays in top shape. Trust the experts at TurfDoctor for all of your synthetic turf needs. Contact us today to learn more about how to maintain your artificial lawn.
CALL NOW
Fake Grass in West Palm Beach, FL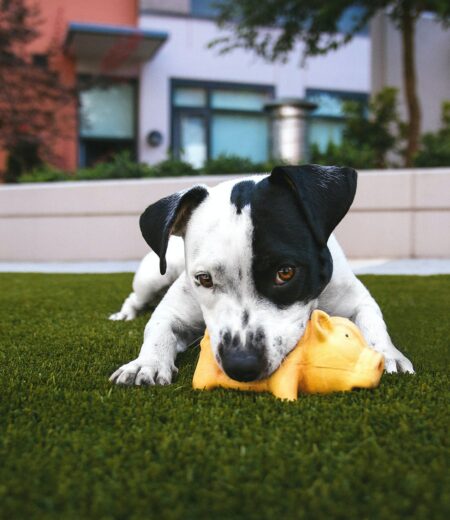 Keeping up with traditional grass maintenance demands is extremely time-consuming and can impede essential family time. Having to cut, fertilize, and water grass regularly is a huge hassle and doesn't always guarantee a flawless-looking lawn. Replacing your grass yard with synthetic grass will take your property's appearance to impeccable new heights while minimizing your maintenance routine.
At TurfDoctor, we only carry best-in-class synthetic turf that will do wonders for any West Palm Beach property. Our synthetic grass will help your property reach its true visual potential while giving you more time to spend with your loved ones. We will help you select the best fake grass for your lawn and handle the entire installation process from start to finish.
Turf Installation in West Palm Beach, Florida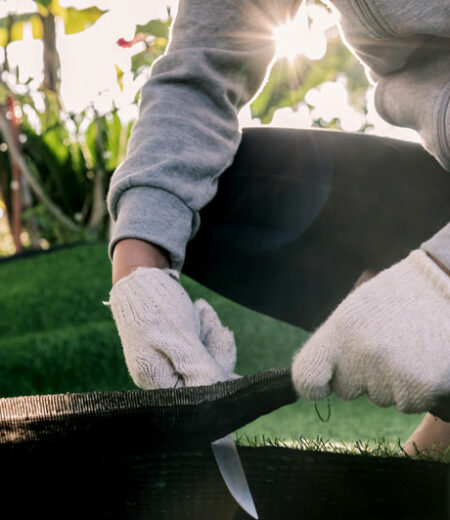 If you're looking for an alternative to grass lawns but don't want to sacrifice your property's exterior appeal, contact TurfDoctor for industry-leading synthetic grass and professional installation services. Our turf and fake grass will have your yard looking better than ever while cutting your maintenance routine in half or more!
Contact TurfDoctor and upgrade your West Palm Beach lawn with top-notch synthetic grass today!
About West Palm Beach, FL
West Palm Beach, FL, is the largest city in Palm Beach County, full of sights to see and things to do. You can enjoy one of the nation's first cageless zoos by visiting Lion Country Safari or spending an afternoon shopping at the Palm Beach outlets. If sporting events spark your interest, you can catch a BMX race at the famous Okeeheelee Park track.
With so many interesting and fun things to do, West Palm Beach is the perfect place for your next family vacation or weekend retreat.
Customer Reviews
What People Are Saying about TurfDoctor
"We've got 2 German Shepherds, all the hair, odor and waste are all gone!"

"Our turf looks like the first day it was installed! These guys are so professional and get the job done!"

"We tried everything to get our turf to smell fresh, nothing worked, the TurfDoctor's made our turf look and smell fresh instantly!"

"If you want your turf to look like the first day you got it? Call the TurfDoctor's!"

"Had another quarterly service, we are so happy with TurfDoctor!"

"I never write reviews, but I tried everything to make my turf look and smell fresh. Nothing worked. THESE GUYS WORK! Highly recommend them."
Contact TurfDoctor Today!
Do you Need Service? Count on TurfDoctor, we make your green instantly clean so you can get back to enjoying your artificial grass again. Send us a message, and we will respond as quickly as possible.
Call Us at TurfDoctor Today
Call us at 1-888-988-7336 to get started with TurfDoctor's artificial grass installation, repair, or cleaning services.
We bring your vision to life!