Synthetic Grass, Artificial Grass, and Astro Turf Installation in Jupiter, FL
Nature's look, minus the mess
Artificial turf installation is the perfect solution for homeowners and property managers in Jupiter, FL, who want the fresh and inviting look of natural grass on their front and back lawns without the expenses and work associated with seasonal maintenance. Synthetic turf will always look lush, green, and aesthetically pleasing no matter the season. It can also stand up to adverse weather better than natural grass.
RESIDENTIAL TURF COMMERCIAL TURF
Why TurfDoctor?
If you're looking for high-quality artificial grass and affordable artificial turf installation in Jupiter, FL, call the licensed technicians and landscapers at TurfDoctor. We are the number-one astroturf and synthetic grass installation and maintenance provider in all our service areas across Florida. Our skilled professionals earn dozens of five-star reviews from residents and business owners every month.
Trust the experts at TurfDoctor for all of your synthetic turf needs. Contact us today to learn more.
Artificial Turf Installation in Jupiter, FL
Artificial grass does not need fertilization, watering, and mowing, making it a low-maintenance landscaping option for busy property owners who will spend more time enjoying their gardens instead of working on them. Fake grass is the top choice for managers who run retirement homes and facilities that care for disabled individuals. Wheelchairs and mobility scooters can run over them thousands of times without leaving bald spots or damaged areas.
Veterinarians and pet care centers also love artificial turf, as plastic grass blades are resistant to pet urine, dander, and scratches.
Contact the TurfDoctor crew today if you want artificial grass installed. We will give you the most cost-efficient rates in Jupiter, FL, and the surrounding areas.
CALL NOW
Turf Installation in Jupiter, Florida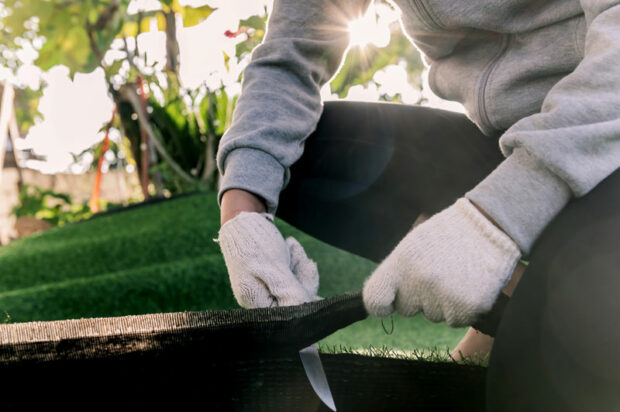 Artificial grass might require a higher upfront investment than natural grass, but it pays for itself over time by eliminating the need for rakes, lawnmowers, weed killers, and pesticides. While some critics remarked that earlier models of synthetic grass looked plastic and fake, today's options look healthier and more vibrant than natural grass. Many residential and commercial landscapers implement artificial grass in their designs.
Our crew can use artificial grass as hedges, sporting fields, and anti-slip poolside surfaces. Contact us today, and see how we can implement your design idea.
Proudly Serving Jupiter, FL
Jupiter, FL is home to the Jupiter Inlet Lighthouse, a nationally recognized landmark inducted into the National Register of Historic Places in the early '70s. The Downtown Abacoa area is home to various restaurants, theaters, and coffee shops. It hosts the annual Feast of Little Italy, celebrating Italian art, music, and food every November.