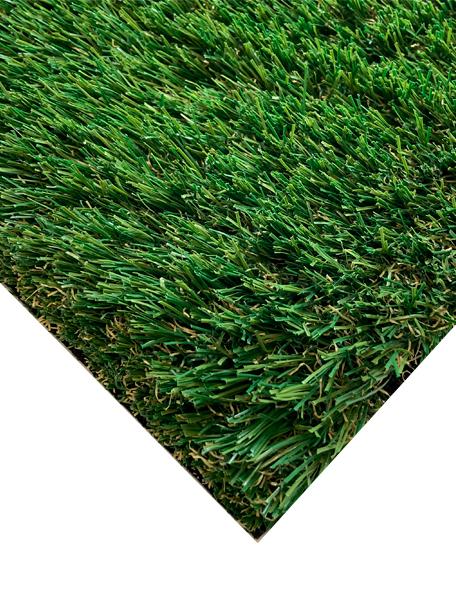 Synthetic Grass, Astro Turf, Artificial Turf Maintenance, and Turf Installation in Palm Beach Gardens, FL
There is more and more talk about homes and businesses choosing to put in artificial grass instead of natural grass.
The idea of synthetic turf is gaining in popularity in the Palm Beach Gardens, FL, and you might even be one of them looking to add fake grass to your property. Whether you have questions or are ready to make the switch, give a call to Turf Doctor and one of our technicians will come out to provide you with details for your property. Synthetic grass offers a number of benefits to property owners, not the least of which is that it will always be green and look good. Contact us today to learn more.
With promotional financing from TurfDoctor, major purchases don't have to wait.*
Get what you want now and pay over time.
*Subject to credit approval.
A simple application process, and fast credit decisions
Unsecured, revolving credit lines
Promotional financing options1
Convenient monthly payment options
Online account management
Benefits of Using Fake Grass in Palm Beach Gardens, FL
In a way, it seems like a story that is too good to be true. Artificial grass reduces water usage, eliminates the need for mowing and gas, reduces pollution, and is always green. This is your set-it-and-forget-it style yard, and homeowners are taking to it like mad. And it's hard to argue with all of these benefits.
In many places where water restrictions are put into place, it means the hibernation of their grass. With your artificial turf, you don't have to worry about how much or how little water you are authorized to use. And if the opposite happens and you get a deluge, fake grass has drainage so that water will not pool on top.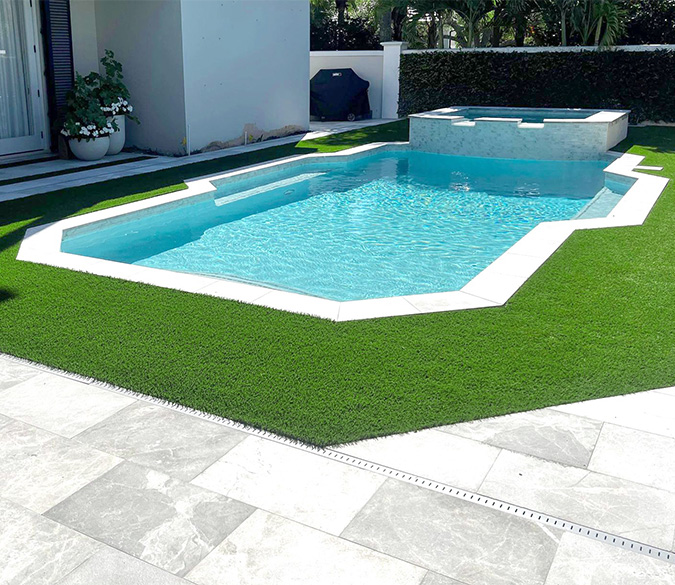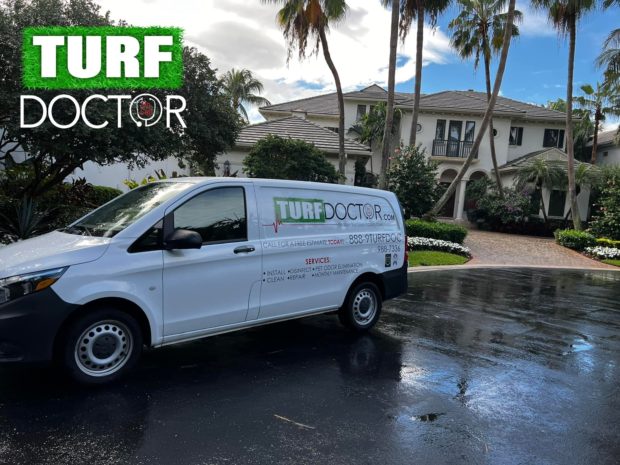 A Benefit For Buyers And Sellers in Palm Beach Gardens, FL
When you choose to have a turf installation at your Palm Beach Gardens, FL, home, you will be enhancing the property value of the home. Sellers can provide a long list of positives for their artificial grass lawn, and buyers will have an immediately green lawn that they rarely have to do any maintenance on. Our team at Turf Doctor is ready to improve your property with the best in artificial turf. Call us today to learn more.
Palm Beach Gardens, FL
Do you live in or around Palm Beach Gardens? Did you know that prior to development, the land that became Palm Beach Gardens was primarily cattle ranches and pine forests, as well as swampland farther west? John D. MacArthur chose the name Palm Beach Gardens after his initial choice, Palm Beach City, was denied by the Florida Legislature, because of the similarity of the name to the nearby Palm Beach. The city was incorporated as a "paper town" (meaning that it existed only on paper) in 1959. The 1960 Census recorded that the city officially had a population of one, apparently a squatter whom MacArthur had allowed to stay on his property.
Today, many people call Palm Beach Gardens home and their own private paradise. Are you ready to make your paradise easier to maintain? We are proud to serve Palm Beach Gardens, Florida, and the surrounding communities for artificial grass maintenance and turf installation services.
Customer Reviews
What People Are Saying about TurfDoctor
"We've got 2 German Shepherds, all the hair, odor and waste are all gone!"

"Our turf looks like the first day it was installed! These guys are so professional and get the job done!"

"We tried everything to get our turf to smell fresh, nothing worked, the TurfDoctor's made our turf look and smell fresh instantly!"

"If you want your turf to look like the first day you got it? Call the TurfDoctor's!"

"Had another quarterly service, we are so happy with TurfDoctor!"

"I never write reviews, but I tried everything to make my turf look and smell fresh. Nothing worked. THESE GUYS WORK! Highly recommend them."
Contact TurfDoctor Today!
You Need Service? Count on TurfDoctor, we make your green instantly clean so you can get back to enjoying your artificial grass again. Send us a message, and we will respond as quickly as possible.
Call Us at TurfDoctor in the Palm Beach Gardens, FL Today
Call us at 1-888-988-7336 to get started with TurfDoctor's artificial grass installation or cleaning services in the Palm Beach Gardens, FL.
We bring your vision to life!