Synthetic Grass & Turf Installation in Jupiter, FL
Keep your artificial lawn looking its best with our cleaning services
Lawn maintenance in Jupiter can take away hours of your valuable time every week. Between fertilizing to help your lawn thrive and removing stubborn weeds, your lawn always needs some type of special attention. If you're tired of neverending lawn care, it's time to try something new to get back some of your free time. Synthetic turf installation from TurfDoctor will save you hours in maintenance every week, and fake grass never suffers during summer heat waves.
Reclaim your weekends by installing synthetic grass on your property and leave the maintenance to us.
TurfDoctor in Jupiter, FL is a one-stop shop for all synthetic turf and fake grass needs. From artificial turf cleaning to synthetic grass installation, TurfDoctor has you covered.

Why TurfDoctor?
Whether you need a replacement piece to patch up your artificial lawn or sanitation services to remove residue, TurfDoctor is your first choice. We can repair damaged artificial grass on residential and commercial properties for cost-efficient prices. Our knowledgeable crew helps residents and business owners looking for high-quality artificial turf maintenance with a low price tag.
Ensure that your artificial turf stays in top shape. Trust the experts at TurfDoctor for all of your synthetic turf needs. Contact us today to learn more about how to maintain your artificial lawn.
CALL NOW
Turf Installation in Jupiter, FL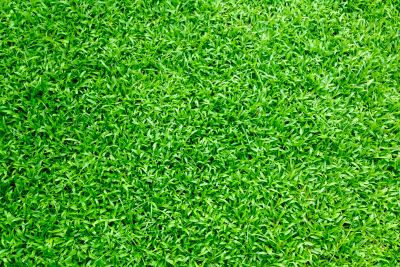 Artificial grass means you will never have to clean up muddy paw prints after a rainstorm. You also won't spend all afternoon cleaning grass stains after your kids come in from playing outside.
Unlike real grass, it maintains its color year after year. Your pets can use the lawn as usual, only their daily activities won't kill artificial grass. If your pets tend to get fleas when they go outside, artificial grass could help.
Synthetic Turf in Jupiter, FL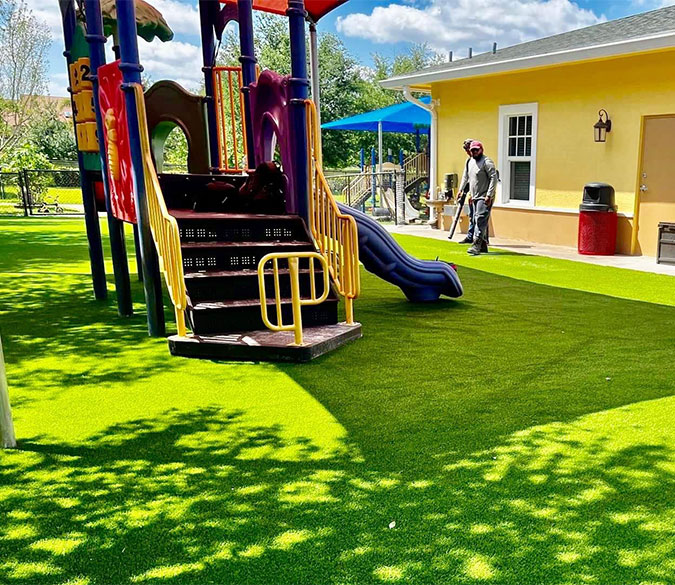 Even though artificial turf is low-maintenance, you can't ignore it completely. It needs occasional service in order to avoid odors and bacteria growth. Depending on your needs, yearly, seasonal, or monthly treatment will keep your lawn in top shape.
Mold and mildew can form underneath the turf, and daily pet use can cause odors. Hard water stains form from daily Florida rainstorms can make the lawn look discolored. Fleas lurk in the grass, waiting for your pets to run outside.
When you schedule a cleaning service with us, we take care of all sorts of problems. Our cleaning process kills flea eggs, keeping your pets safe and happy, no matter how much time they spend rolling in the grass.
It also removes all traces of odor, bacteria, and hard water stains without posing any health risks to you or your family, including animals.
About Jupiter, FL
Stacker Newsletter named Jupiter the 9th Best Southern Beach Town to live in for 2022. With a population of just over 60,000, Jupiter is home to the Miami Marlins and the Palm Beach International Raceway. Notable residents include Burt Reynolds and Tiger Woods.
Boost your curb appeal and increase resale value in Jupiter, FL, with synthetic grass installation from TurfDoctor. We are happy to answer any questions. Fill out our online contact form to schedule a free quote from our pros.
Customer Reviews
What People Are Saying about TurfDoctor
"We've got 2 German Shepherds, all the hair, odor and waste are all gone!"

"Our turf looks like the first day it was installed! These guys are so professional and get the job done!"

"We tried everything to get our turf to smell fresh, nothing worked, the TurfDoctor's made our turf look and smell fresh instantly!"

"If you want your turf to look like the first day you got it? Call the TurfDoctor's!"

"Had another quarterly service, we are so happy with TurfDoctor!"

"I never write reviews, but I tried everything to make my turf look and smell fresh. Nothing worked. THESE GUYS WORK! Highly recommend them."
Contact TurfDoctor Today!
Do you Need Service? Count on TurfDoctor, we make your green instantly clean so you can get back to enjoying your artificial grass again. Send us a message, and we will respond as quickly as possible.
Call Us at TurfDoctor Today
Call us at 1-888-988-7336 to get started with TurfDoctor's artificial grass installation, repair, or cleaning services.
We bring your vision to life!