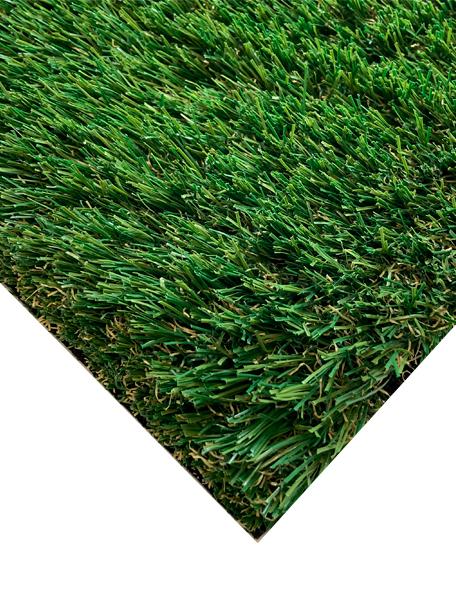 Turf Installation, Artificial Grass, Synthetic Grass, and Artificial Turf Maintenance in Delray Beach, FL
Have you walked on or used the latest iterations of artificial turf?
If not you will likely be surprised at just how good it looks, as well as learning all of the benefits that fake grass offers to homeowners and business owners in Delray Beach, FL. Our experienced team at TurfDoctor has been maintaining and installing astro turf for more than a decade. Many varieties of synthetic grass look like the real thing unless you are really up close to it. And many businesses are finding synthetic turf to hold up better in places such as putting green artificial grass as well as artificial grass for dogs at daycare centers and dog parks. Contact us today to learn more.
With promotional financing from TurfDoctor, major purchases don't have to wait.*
Get what you want now and pay over time.
*Subject to credit approval.
A simple application process, and fast credit decisions
Unsecured, revolving credit lines
Promotional financing options1
Convenient monthly payment options
Online account management
Artificial Turf is safe to use in Delray Beach, FL
We get asked a lot if artificial grass is safe for their children or their pets. The materials that fake grass is made out of are non-toxic and are either nylon or plastic in nature. Not only that, but artificial grass doesn't require fertilizer or pesticides, so it remains safe for children and pets from the day it is installed. In fact, many fake grass products are made of recycled materials so it is also an eco-friendly product.
There are a number of different kinds of artificial turf that can be installed depending on what it will be used for. Some turf has a short pile for use in gyms and other areas that need a more durable surface. Some turf is designed for landscaping and lawn replacement, and they look and feel more like real grass. A few include some brown thatch to provide for a more realistic look.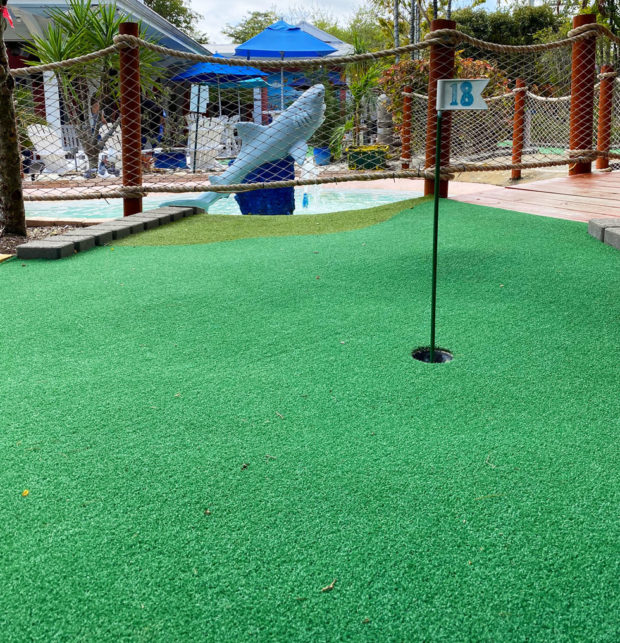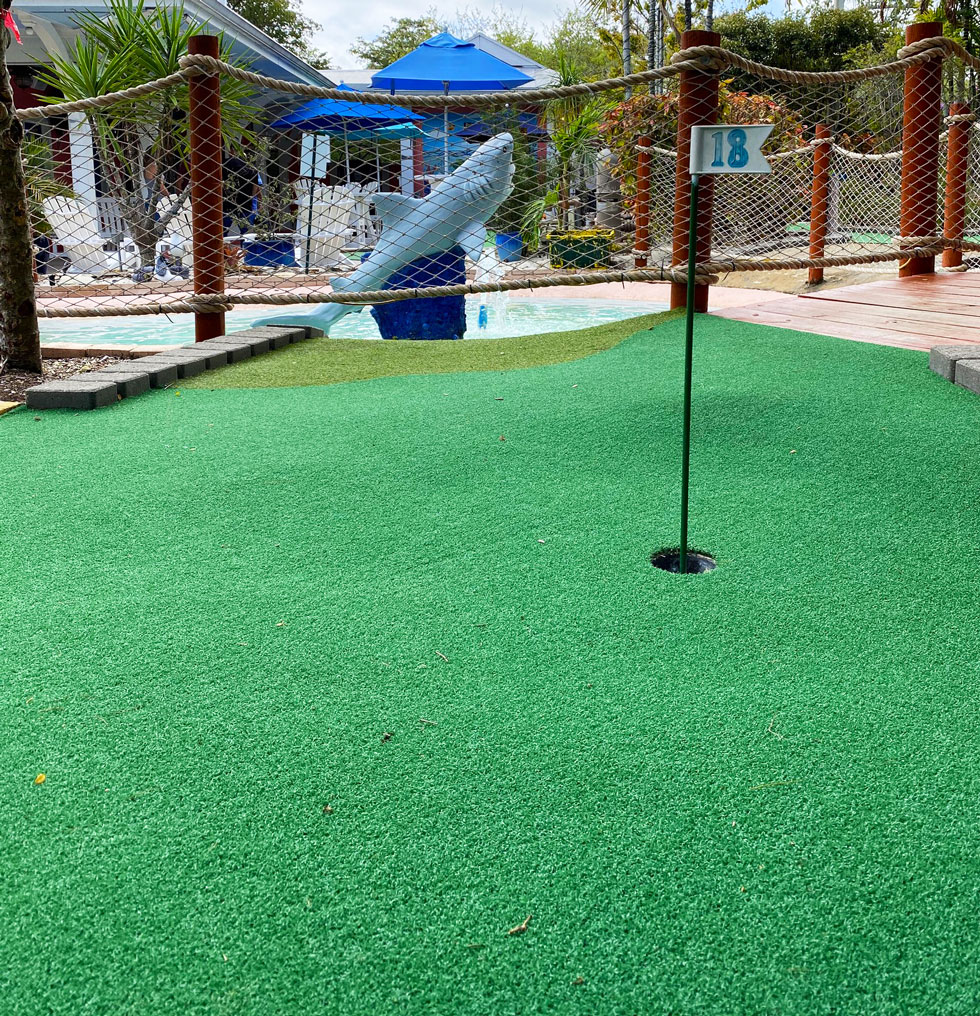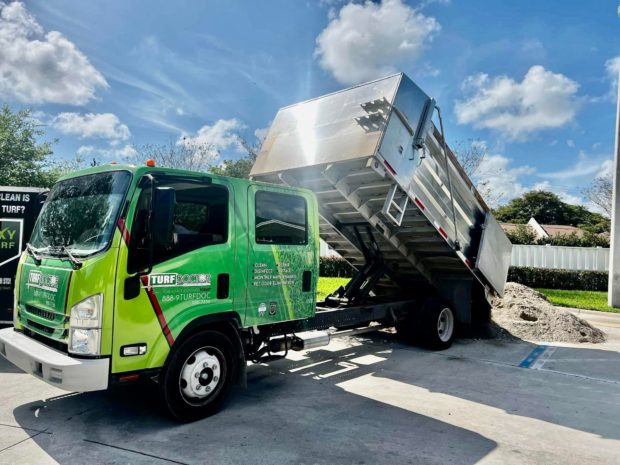 Getting The Right Infill in Delray Beach, FL
When your artificial grass is installed, you will likely hear the word "infill" being used. This is a filler material that helps to weigh down the turf and make the blades of the turf stand up. It makes it look more natural and not matted down. Different uses of the turf will necessitate a different fill, but often different fills will be mixed to provide a combination of benefits.
At TurfDoctor, we work with each client in Delray Beach, FL, to ensure they get exactly what they are looking for. Contact us today for more details.
Delray Beach, FL
Do you live in or near Delray Beach? Did you know Delray was separated from the Atlantic Ocean beach by the Florida East Coast Canal (now part of the Intracoastal Waterway)? In 1923 the area between the canal and the ocean was incorporated as Delray Beach. In 1927 Delray and Delray Beach merged into one town named Delray Beach. For the four years of World War II, citizens of Delray Beach volunteered to watch the beach and ocean 24 hours a day from the faux bell tower atop the seaside Seacrest Hotel. By the early 1960s, Delray Beach was becoming known for surfing. Delray Beach's surfing fame increased somewhat serendipitously after a 1965 shipwreck.
Today, many residents and businesses call Delray Beach home. Are you ready to make your property easier to maintain? We are proud to serve Delray Beach, Florida, and the surrounding communities for artificial grass maintenance and turf installation services.
Customer Reviews
What People Are Saying about TurfDoctor
"We've got 2 German Shepherds, all the hair, odor and waste are all gone!"

"Our turf looks like the first day it was installed! These guys are so professional and get the job done!"

"We tried everything to get our turf to smell fresh, nothing worked, the TurfDoctor's made our turf look and smell fresh instantly!"

"If you want your turf to look like the first day you got it? Call the TurfDoctor's!"

"Had another quarterly service, we are so happy with TurfDoctor!"

"I never write reviews, but I tried everything to make my turf look and smell fresh. Nothing worked. THESE GUYS WORK! Highly recommend them."
Contact TurfDoctor Today!
You Need Service? Count on TurfDoctor, we make your green instantly clean so you can get back to enjoying your artificial grass again. Send us a message, and we will respond as quickly as possible.
Call Us at TurfDoctor in Delray Beach, FL Today
Call us at 1-888-988-7336 to get started with TurfDoctor's artificial grass installation or cleaning services in Delray Beach, FL.
We bring your vision to life!