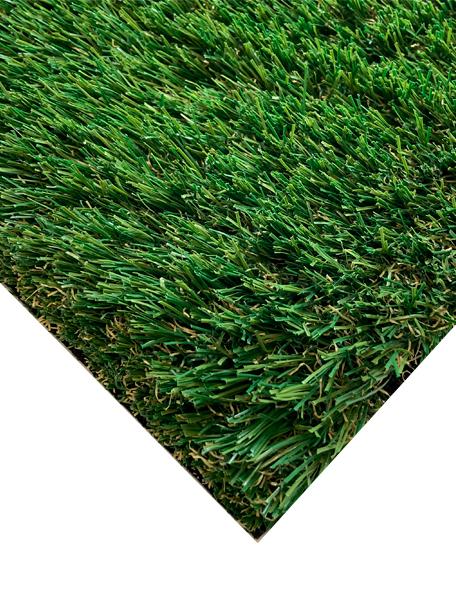 Turf Installation, Artificial Turf Maintenance, Fake Grass, Synthetic Turf, and Artificial Grass in Wellington, FL
Depending on who you ask in Wellington, FL, artificial grass is far superior to natural grass.
Whether they cite the lack of water needed to keep it looking good, or the additional time they now have because they aren't mowing their lawn at least once a week, fake grass is gaining in popularity. Turf installation is a big job, and our team at TurfDoctor has been installing artificial turf for more than a decade, so they know how to do it right and fast. No matter the reason why you want to go with synthetic grass at your property, we can help make that happen. Contact us today to learn more.
With promotional financing from TurfDoctor, major purchases don't have to wait.*
Get what you want now and pay over time.
*Subject to credit approval.
A simple application process, and fast credit decisions
Unsecured, revolving credit lines
Promotional financing options1
Convenient monthly payment options
Online account management
Artificial Grass is a Great Sustainable Option in Wellington, FL
Sustainability may not be the first thing that comes to mind with fake grass, it truly is an eco-positive choice. For starters, many of the different kinds of artificial grass are made from recycled materials. This prevents those from going into a landfill or being incinerated to produce power and gives them a second life. Because artificial turf is made of man-made materials, it doesn't attract bugs or other pests. This in turn means you don't need to use any pesticides or other chemicals that can cause issues for the soil, people, and pets.
Synthetic grass also doesn't require any water to remain green and vibrant. You might want to use a bit of water to keep things clean, but this is a minimal amount compared to lawns that use hundreds of gallons of water just to keep things looking green. Since your fake grass also doesn't grow, you don't need to use lawn mowers that pollute the air, or trimmers or edgers that do the same. Your synthetic turf truly is a green option.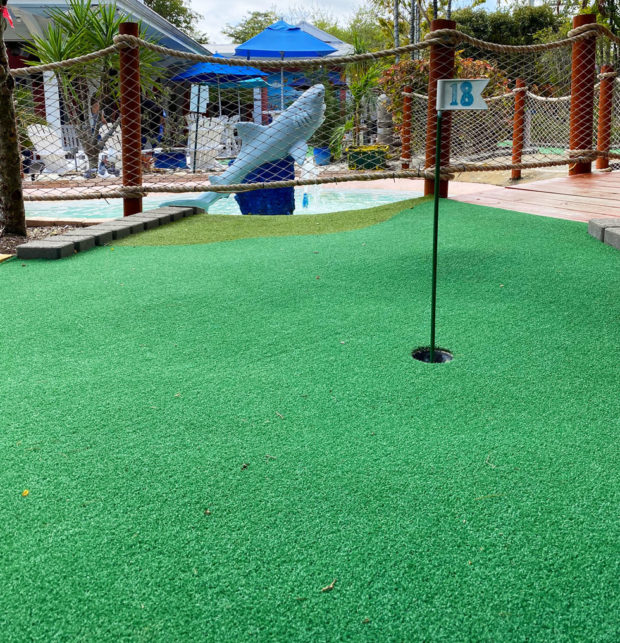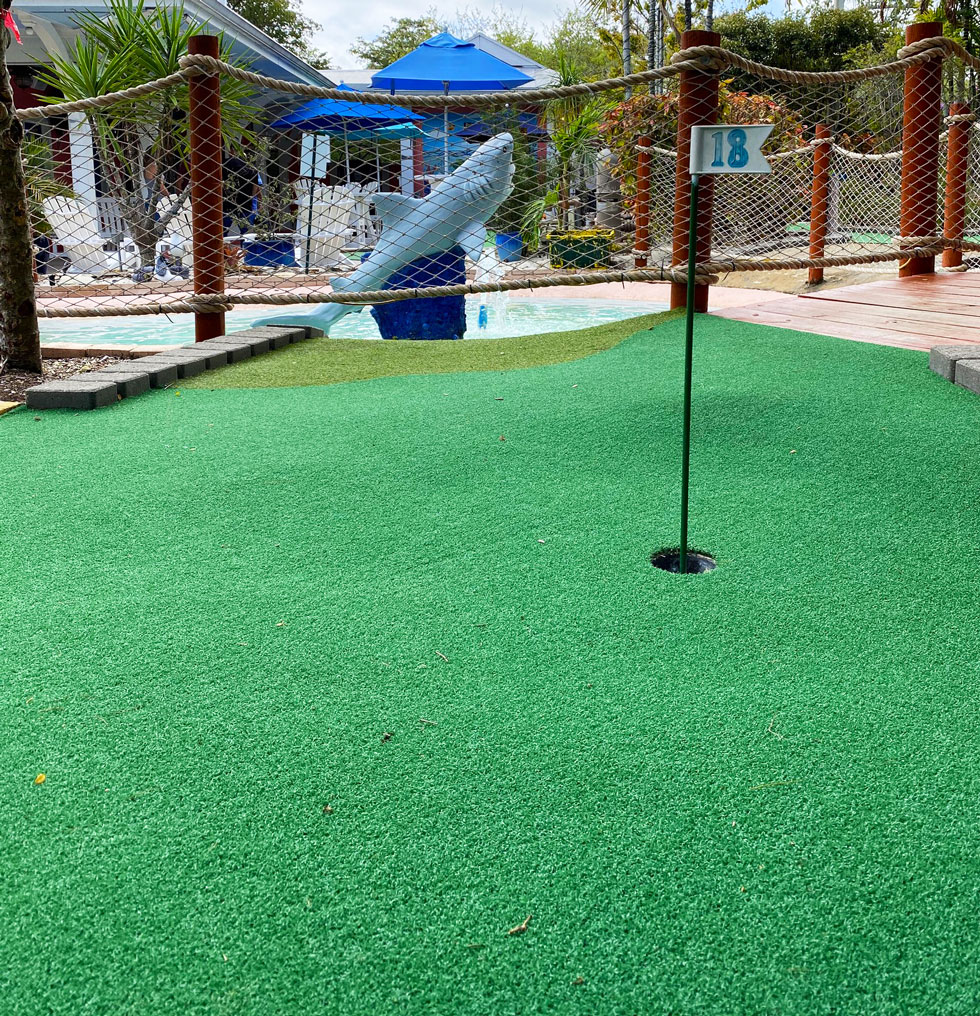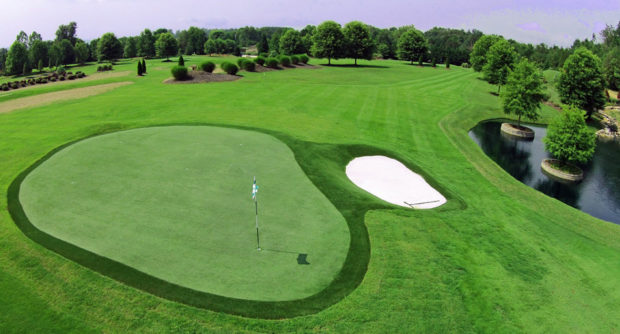 Different Kinds of Artificial Turf in Wellington, FL
As you might imagine, with different applications of artificial turf comes different kinds of turf to match these needs. Golf courses install putting green artificial grass that is a short and dense pile that allows golf balls to roll true. Playground turf is a dense turf to stand up to a high level of activity and is often installed with a foam pad underneath for safety.
Even what we use for your backyard in Wellington, FL, will be different to provide you with just the turf installation that you want. Contact TurfDoctor to schedule some time for us to see your property.
Wellington, FL
Do you live in the Wellington area? Did you know that in the 1950s, Charles Oliver Wellington, an accountant from Massachusetts, purchased about 18,000 acres of central Palm Beach County swampland located south of Florida State Road 80 (locally known as Southern Boulevard) and west of U.S. Route 441? Wellington named the property Flying Cow Ranch, due to his other occupation as an aviator and his initials spelling the word "cow". The area's first official population count occurred during the 1980 Census when Wellington was defined as a Census-designated place. A vote for incorporation of the village of Wellington was held on November 7, 1995, with 3,851 votes in support and 3,713 votes in opposition, a margin of just 138 votes.
Today, many people call Wellington home and their own private paradise. Are you ready to make your paradise easier to maintain? We are proud to serve Wellington, Florida, and the surrounding communities for artificial grass maintenance and turf installation services. Contact us today!
Customer Reviews
What People Are Saying about TurfDoctor
"We've got 2 German Shepherds, all the hair, odor and waste are all gone!"

"Our turf looks like the first day it was installed! These guys are so professional and get the job done!"

"We tried everything to get our turf to smell fresh, nothing worked, the TurfDoctor's made our turf look and smell fresh instantly!"

"If you want your turf to look like the first day you got it? Call the TurfDoctor's!"

"Had another quarterly service, we are so happy with TurfDoctor!"

"I never write reviews, but I tried everything to make my turf look and smell fresh. Nothing worked. THESE GUYS WORK! Highly recommend them."
Contact TurfDoctor Today!
You Need Service? Count on TurfDoctor, we make your green instantly clean so you can get back to enjoying your artificial grass again. Send us a message, and we will respond as quickly as possible.
Call Us at TurfDoctor in Wellington, FL Today
Call us at 1-888-988-7336 to get started with TurfDoctor's artificial grass installation or cleaning services in Wellington, FL.
We bring your vision to life!